Senior leaders prepare baseball for Spring season training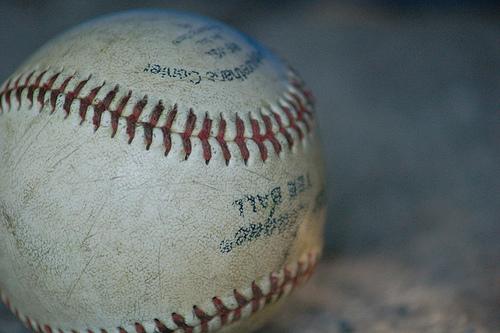 Ryan Sanford, Crier Staff
February 28, 2013
Filed under Sports
Coming off a 29-25-2 record and an 18-10-1 record in their conference last season, the Saint Anselm baseball team is looking to be a strong competitor in the NE-10 this Spring. The team led by captains Robert Kelly, Richie Manzi, and William O'Connor will head to Florida for Spring training for the beginning of March. They will then begin a challenging season with games against such rivals as SNHU and Franklin Pierce College.
The Hawks' baseball squad is coming into the 2013 season riding a significant amount of success from last year. They, however, aren't taking another great season for granted.
"The greatest challenge is the fact that we had so much success last year. We can't let ourselves believe that we'll automatically be that good again – we still have to put in the time and effort to see those results," commented third baseman Bobby Carkhuff '15.
Fortunately for the Hawks, their chemistry as a team has only increased over the past year, with talented freshmen as well as upperclassmen who have an innate ability to be leaders. The players have come together off the field and push each other in workouts and training on a daily basis. This is exemplified by the senior captains on the team.
"They all lead by example, and I know that I try to take something from each of those guys to help elevate my own game," explained Carkhuff.
The Hawks' Baseball team is looking to be a formidable opponent this season, and the players are preparing for a long season where they will work to continue keeping the team chemistry they already have.
"The hardest challenges we will face for the season are staying healthy and keeping our team chemistry up. Through a long season, things happen and sometimes some people will start to see things with a different eye than others. So those may be some problems we have to work through because that's just normal with any team going through a long season," said first baseman, Mike Hayden '15.