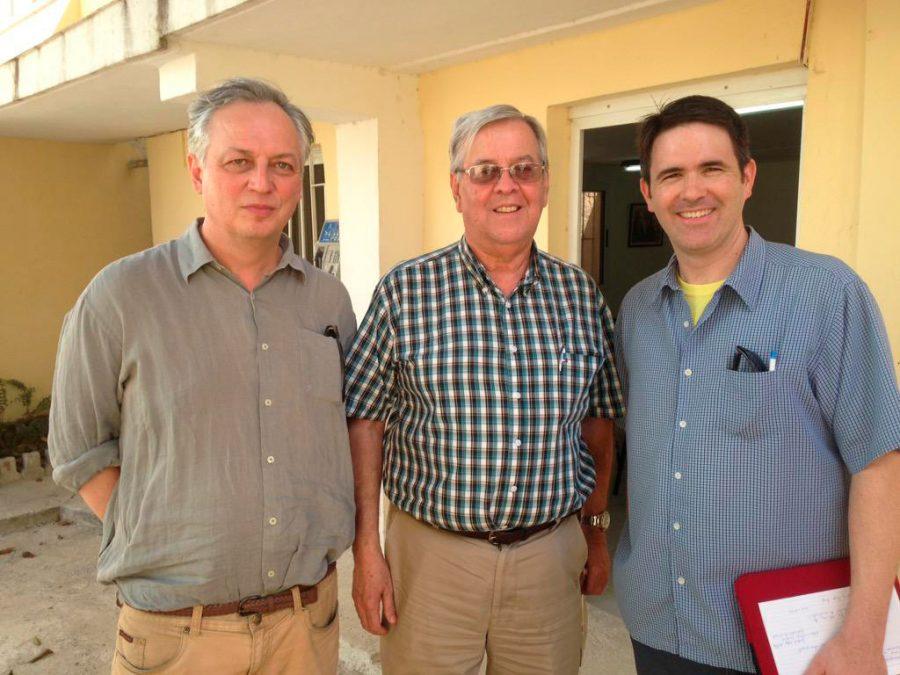 Courtesy\One Thing After Another
This spring, students in HI 399: The Cold War will travel to Cuba to engage in seminars, lectures, and exploration of the country. Just two years after the historic resumption of relations between the United States and Cuba, the trip promises to be an informative and exciting experience for students.
The class itself is taught by Professor Pajakowski and Professor Masur, both of the history department.
History major Aidan Denehy '18 attended the global seminar in Cuba last year. This time around, Denehy is "excited to see the growth and development of the country in the two years since he was last there."
He continues, "I am also excited to see how Fidel's death may have changed the political and social climate there. I am looking forward to making the return to the architecture, history, and of course the warm weather."
Students in the class range from history majors to criminal justice majors.
For senior criminal justice major Alicia Chouinard, the opportunity to travel to Cuba is personal: "My mother and her family moved to America from Cuba in the early 60s, and although I've been told stories, I was never able to grasp the entirety of the conflict of the Cold War, because I did not understand the underlying tension and political biases."
She continued, "I want to be able to put the stories I've heard into context, know the place I come from, and really get the chance to embrace my culture."
Chouinard also looks forward to seeing first-hand "a very different political and economic system and seeing how that makes their lives different than ours." She praises her professors for immersing students in both sides of the conflict, rather than simply explaining United States' sentiments. She explains, "Not only is it important for us to know about our own nation's history, but also the global effects of our outreach, because we are not an isolated nation. In order to progress, we have to recognize where we have been and who has been there with us, and understand that we cannot move forward alone."
Students will spend a week in Cuba, from March 4 to March 11. There travels will be documented on the History Department's blog.