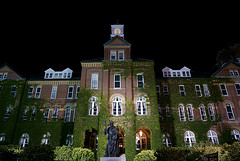 Flikr / FlyingJ31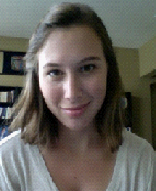 On Tuesday, February 5, the Faculty Senate passed two motions proposing changes to the Saint Anselm College curriculum. The proposed curriculum includes a dramatic reduction of required credits for graduation from forty to thirty-two with the suggestion of a lighter normal student course load.
While this plan has been sharply criticized as devaluing the worth of a Saint Anselm College diploma, its most severe failing in the proposal is the lack of student and alumni consultation.
Curriculum reform is a heated subject of debate, which has drawn sharp divisions between the visions and interests of the faculty, the board of trustees, and the corporation (the Saint Anselm College Abbey). Proposals for reform have struggled to represent innovative and diverse voices, the traditional mission of the college, and keep an eye towards admissions.
What have remained conspicuously absent from this, however, are the perspectives of students. There has been no student committee on curriculum reform, not inclusion of students in drafting proposals. Authors of proposals, while certainly communicating with students in classes, have offered speculation on student needs without enabling official inclusion in the process.
I both agree and disagree with aspects of the proposed curriculum passed by the Faculty Senate on Tuesday. I support the idea of a broader and more diverse core curriculum, while I feel that certain aspects of the proposal weaken the integrity of a Saint Anselm College education.
The first subject to of the first motion was the reduction of the student course load from 5-5 to 4-4, and changing the credits of each typical course offered at Saint Anselm from three credits to four.
The rationale for the change was twofold. First, the authors argued that it would prove more attractive to better students who are generally attracted by a 4-4 course load. Second, it would help to retain existing students who feel overwhelmed.
I disagree with the idea that by lessening the number of courses required, Saint Anselm College would attract a higher quality of student. It appears to me that students attracted to such a system would not be looking to challenge themselves academically while in college.
Saint Anselm College is mildly infamous for being a challenging school, and while support is vital for every student, making the college easier for the purpose of attracting students does a disservice to present students, alumni, and ultimately the image of Saint Anselm in the long term.
Retention is an issue at Saint Anselm, with over seventy students having dropped out this year. Our existing core curriculum is also not friendly to transfer students, who would need to go through the humanities program, as well as fulfill theology classes they may not have taken elsewhere.
However, the college does allow the opportunity to take four classes and remain a full time student, though students now must still graduate with forty credits. This gives some degree of help to a freshman, who may need practice adjusting to the expectations of college work.
The proposed curriculum states that ambitious students would have the opportunity to take more than four courses in the semester, and surely the intelligent student would do so. By taking what is now a normal course load, a student could graduate in three years with a couple of summer classes. Certainly any wise student would seek to save the money, but I am unsure as to how this helps Saint Anselm College to cultivate responsible, virtuous, and engaged citizens.
A second subject of the first motion was that of the core curriculum. It includes a one-year First-Year Experience, two semesters of philosophy and theology each, one semester of scientific reasoning, aesthetic and creative engagement, historical awareness, and social science awareness. In addition, English and Foreign linguistics remain important, and a semester of quantitative reasoning is added.
The diversity of the proposed core curriculum appeals to me. I find it important that liberal arts students be exposed to each of the subjects required in the proposed core, especially the additions of art and math. While these subjects may not be the emphasis of a student's course of study, they are both important to the human experience, and are two subjects that I personally regret not having pursued further.
The proposal also stipulates that double-dipping, taking one class to fulfill multiple requirements, would be permitted to accommodate internships, study abroad, minors, diverse electives, and the honors program. The proposal also claims that by lessening the student course load, more students could participate in these programs.
I fully support the idea of students taking more risks to pursue internships, study abroad, and minors. As a student in the honors program with two minors and a year abroad, I have taken full advantage of the opportunities that become available when double-dipping classes.
I do not, however, think that lessening challenges for students by reducing the course load is the best way to encourage students to take advantage of these opportunities. Implementing a January term, which would allow students one month to focus on a particular subject, study abroad, or work full time at an internship would be a more direct way of encouraging this kind of entrepreneurial spirit in students.
The final argument for the adoption of this new curriculum is that it would be easy to implement, take, teach, administer, and sell.
This, in my opinion, is a double-edged sword. As a student, I do not want an easy college. I want to be challenged and pushed to excel. I also want to opportunities to pursue my interests fully though minors, study abroad, and a wide range of electives.
As Saint Anselm College continues to search for the appropriate reforms to the curriculum, students must be actively engaged in the process of proposing, evaluating, and approving. Our experiences as students are an invaluable, and our investment more than monetary. After all, as alumni, the future of Saint Anselm College will forever reflect upon our resumes.