The Saint Anselm men's and women's cross country teams traveled over nine hundred miles to Indiana for the 37th annual National Catholic meet hosted by the University of Notre Dame. The meet featured 592 athletes representing 41 different colleges and universities. The Hawks struggled with humid weather, fierce competition, and overcrowded races, but were led by an outstanding performance by junior Shannon Conley, who finished 27th overall in her heat of 216 runners.
The massive meet enables some of the best runners in the nation to race toe-to-toe against one another, and the Hawks were eager to prove themselves amid the stiff competition. On the race day morning, the team gathered at the serene Grotto of Our Lady of Lourdes to light a candle and pray together, according to Conley. "Our team was excited to compete," Conley stated, describing the meet as both an "amazing opportunity" and a "very special experience" for her and her teammates.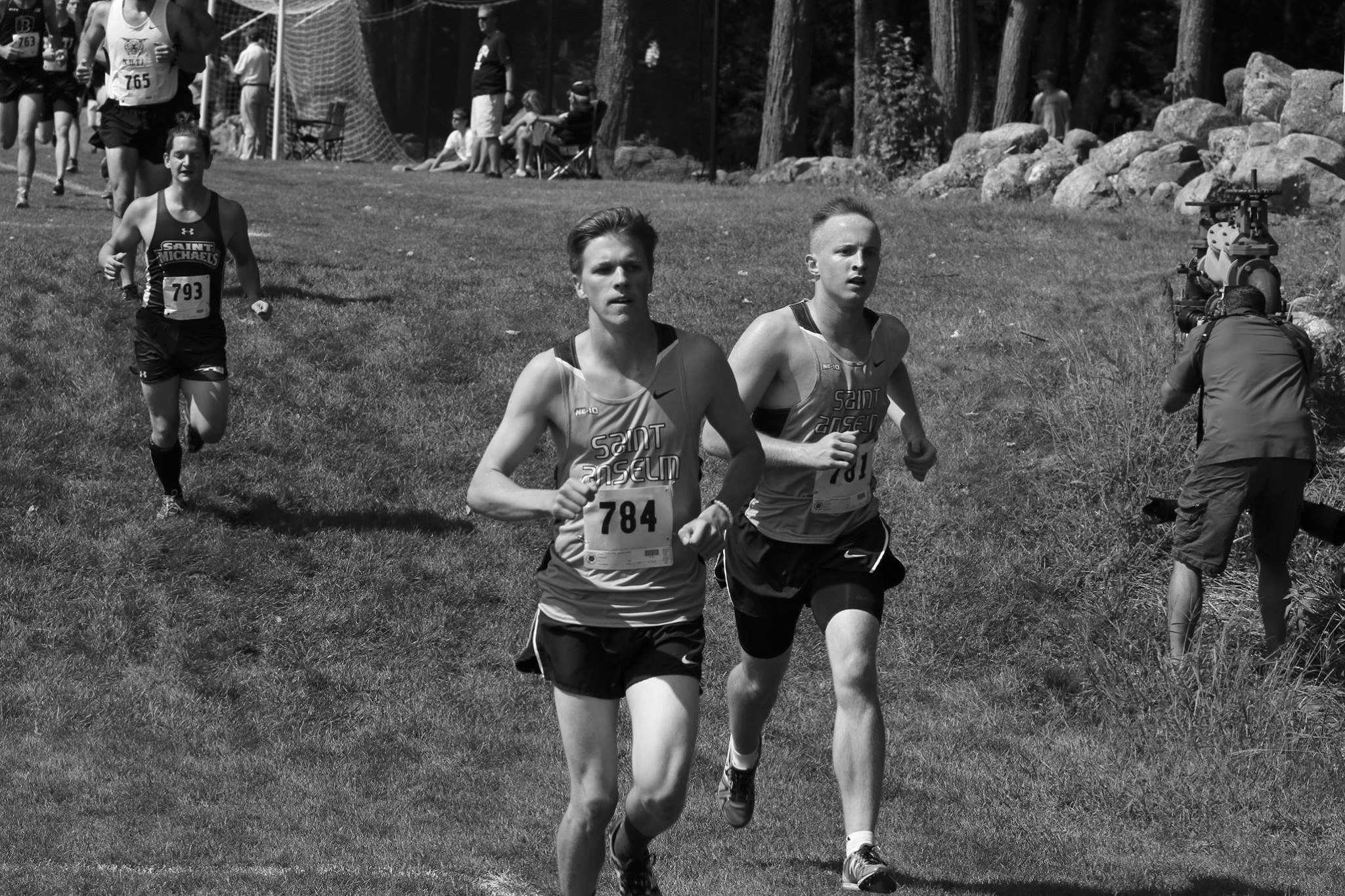 The meet was divided into two categories per varsity race; Division 1 colleges ran first, and all other colleges ran second. This led to an overcrowded race, as the women competed against 216 runners and the men against 204 runners, respectively. In addition to the clogged course, the runners had to brave an unseasonably humid, 83° F day.
Despite these restricting factors, Conley performed exceptionally well, placing first for the Hawks and in 27th for her flight, leading the women's team to finish 21st out of 30 teams.
The men's team was unable to replicate the women's feat, finishing in 27th out of 28 teams. Sophomore Nate Shannon, who placed in 116th out of the 204 runners, led them.
Conley was "proud of each of [her] teammates for giving it their all on that course with an amazingly talented field of runners." The Hawks used their free time on Saturday to explore the iconic and "stunning" sights around the Notre Dame campus, including the Basilica of the Sacred Heart and the famous Touchdown Jesus, a mural in the Notre Dame library.