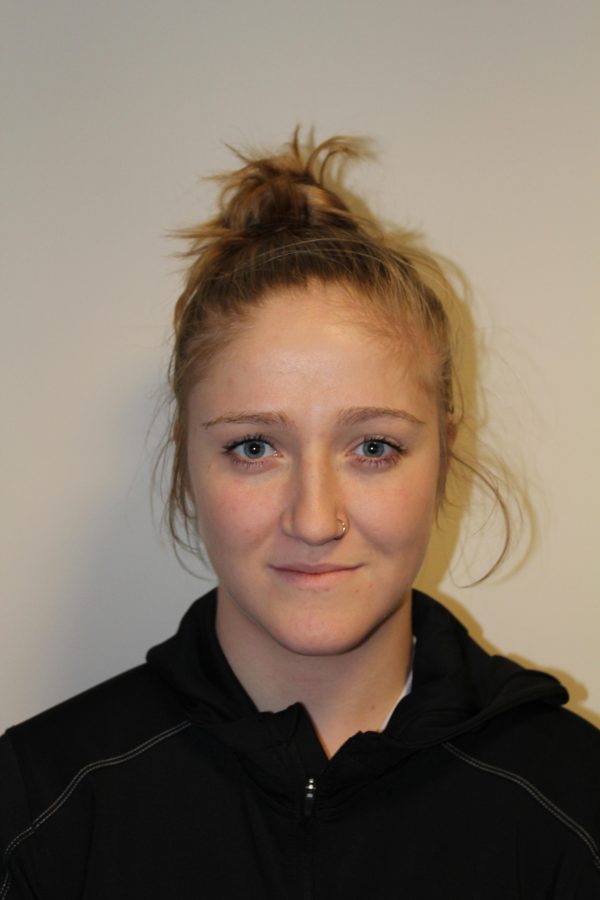 Crier\Tim Mannila
Ashley Moran has started her junior year for the Hawks by accruing four points across five contests. Despite the recent controversy surrounding the hockey team, the Criminal Justice major has stayed focused and poised as she helps lead her team to victory.
Moran's four points came from scoring a goal and an assist in both the season opener against Franklin Pierce University and the third game against Nichols College.
The Woburn, Mass. native said it "felt really good" to start her season on a positive note. At the Hawks' home opener against Franklin Pierce, the center helped guide her team to victory as she opened the scoring and set up the game-winner by sophomore Caley Mueller. Her two points proved to be the difference, as the Hawks won with the final score of 3-2.
In her third game, Moran helped contribute to the absolute demolition of an embattled Nichols team that only managed four shots on goal. Number six's goal came on a short-handed attempt assisted by fellow junior Jackie Guy. Moran also combined with Megan Klaus to set up Alison Quinn's sixth minute goal. The Hawks went on to rout the Bison 14-0, scoring more points than two NFL teams that week.
Moran credits her teammates for helping her succeed, especially her fellow line mate sophomore Sara McNamara.
"We don't even have to talk sometimes, I just know she's there," the junior explained. That valuable chemistry is the product of camaraderie both on and off the ice, as Moran and McNamara room together.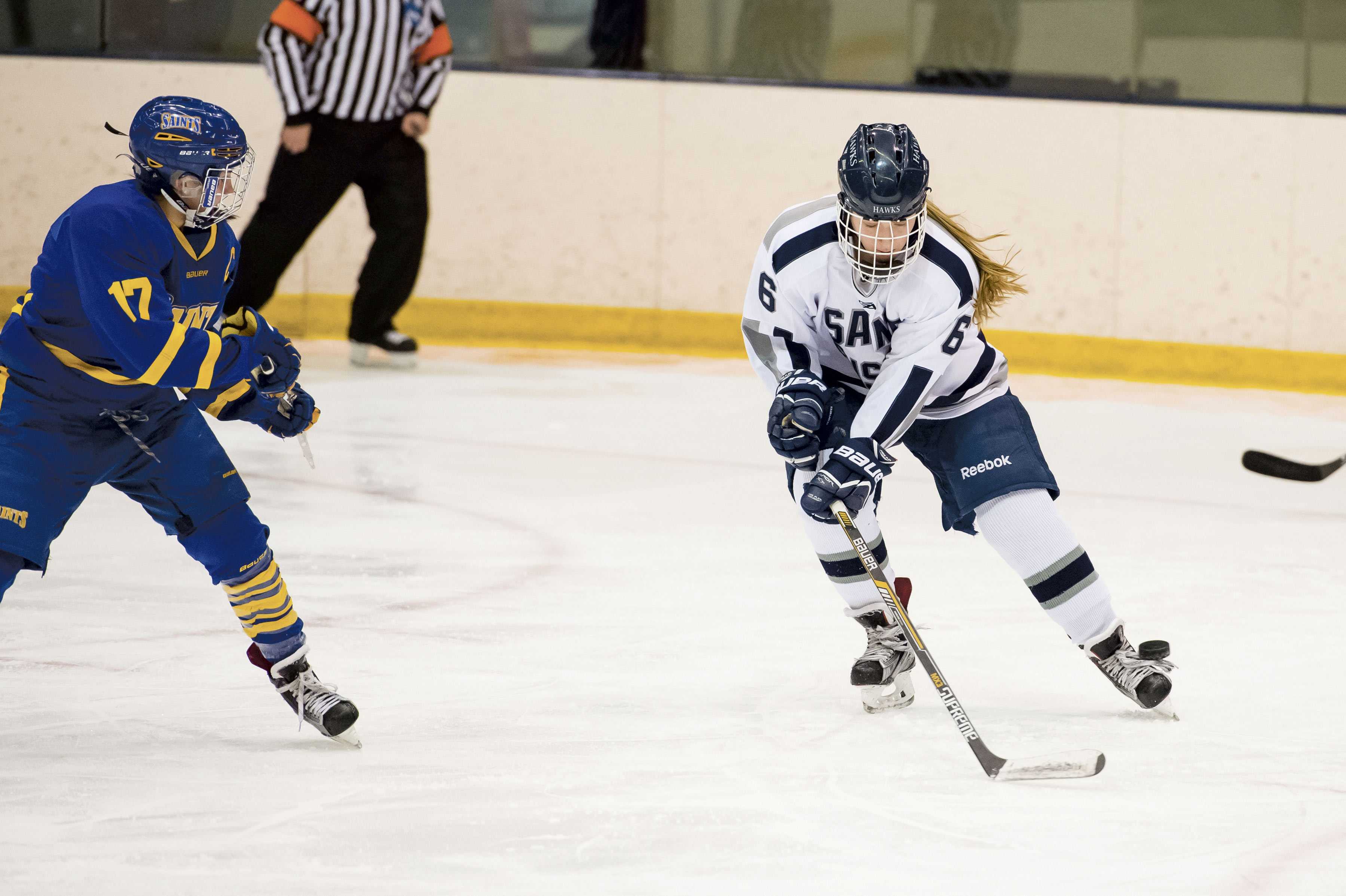 Moran also highlighted her different style of play as an asset. "I'm not as fast as everybody else," she explained, "So I use my height." The 5'9" junior uses her height advantage to see over the opposition and assist in orchestrating a potent Hawks' offense.
When asked about the fate of the hockey program, Moran was quick to respond.
"Our coach tells us to forget the noise, because right now all we care about is winning games."
By focusing on the season at hand, Moran hopes to lead her team to regaining the ECAC championship title, which they last won two seasons ago. "We want to go out with a bang just in case this is it," she said with a smile.
While she plans on enjoying this season and "playing it as if it's my last," Moran does want to see the program succeed. "I want the program to have a future," she stated. "I want to come back as an alumna and see [the team] win a national championship."
Moran hopes to secure an internship with the New Hampshire State Police Department for the fall of her senior year. After graduation, she plans on using her degree and experience in the field to pursue her dream of law enforcement.