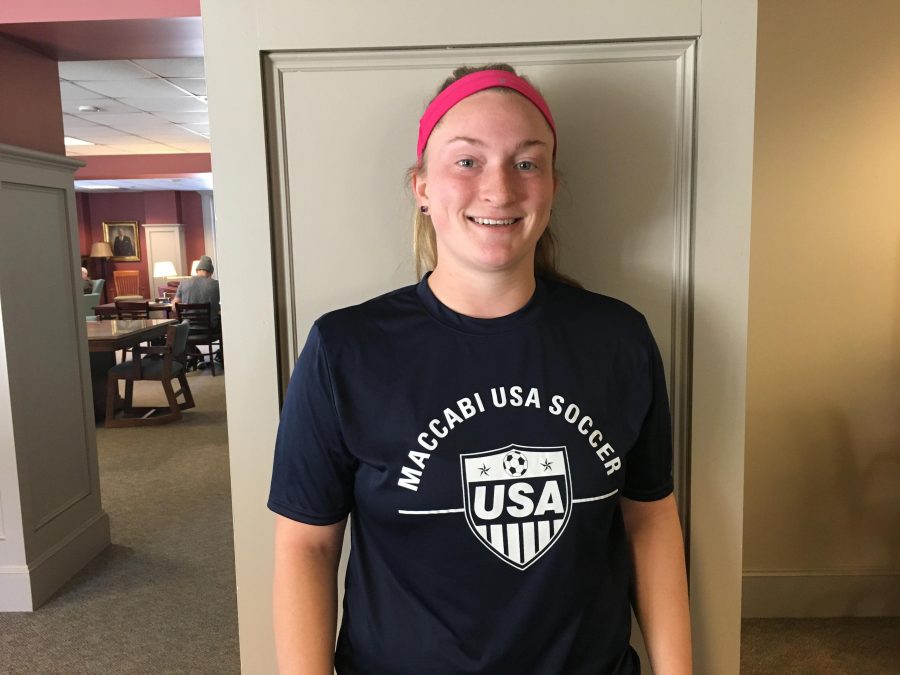 Crier\Mandi Massey
Junior Alexis Elowitch will be representing the United States of America this summer by competing in the 20th Maccabiah Games held in Israel. To hear more about her soccer career with the Hawk's and her journey to the prestigious international tournament, The Crier sat down with Elowitch in this edition of the Athlete Profile.
As a freshman, Elowitch was immediately stricken with the opening and "welcoming" atmosphere at Saint Anselm College. Although she "grew up in a Jewish household," Elowitch did not hesitate to enroll in a Catholic institute.
"Saint Anselm's is so accepting of different faiths and cultures," she says. The support and she has received from her teammates and friends made her transition into college much easier, which enabled Elowitch to excel both athletically and academically.
In her first year, Elowitch earned places on the NE-10 All-Rookie Team and the New England Women's Intercollegiate Soccer Association Division II Second Team. She also collected two Player of the Week Awards, once from the NE-10 and once from the ECAC.
"All around I had a really great freshman experience," Elowitch says. She tallied a team-leading16 points from seven goals (also a team high) and two assists across sixteen competitions.
When asked what position she plays, Elowitch laughs. "That's my favorite question to be asked."
As a freshman, number 26 was purely a center forward. By her junior year, Elowitch has developed into a more complete utility player. This season, her coach played her in "probably nine ten out of eleven positions on the field." She describes the last season as her "toughest" season, but that the "great group of girls" on her team made it much more enjoyable.
The finance major has also excelled academically at school. She has made the Dean's List and the NE-10 Commissioner's Honor Roll every semester over the course of her three years at Saint Anselm College.
This year the Hawks are losing seven seniors to graduation, including all three captains. Elowitch is "excited" to step into a new leadership role as a senior on the team, and is looking forward to next season.
But while her teammates will be enjoying a well-deserved summer break and gearing up to compete next year, Elowitch will be participating in the Maccabiah Games in Israel.
Often referred to colloquially as "the Jewish Olympics," the Maccabiah Games are held every four years in Israel. Elowitch will be competing in the most challenging competition, the Open category. It features the best athletes from around the world, with competitive tryouts to establish who will represent their country.
Elowitch participated in the East Coast tryout in Philadelphia. Over the course of two days and seven hours of rigorous training and drilling, Elowitch was selected to a final roster of just 20 athletes, with 18 field players and two goalies.
"There were around 50 girls at the tryouts from Divisions 1, 2, and 3," Elowitch explains. The total number of athletes auditioning was likely much higher, as Team USA also held tryouts on the West Coast and accepted film submission from girls who could not attend the tryouts.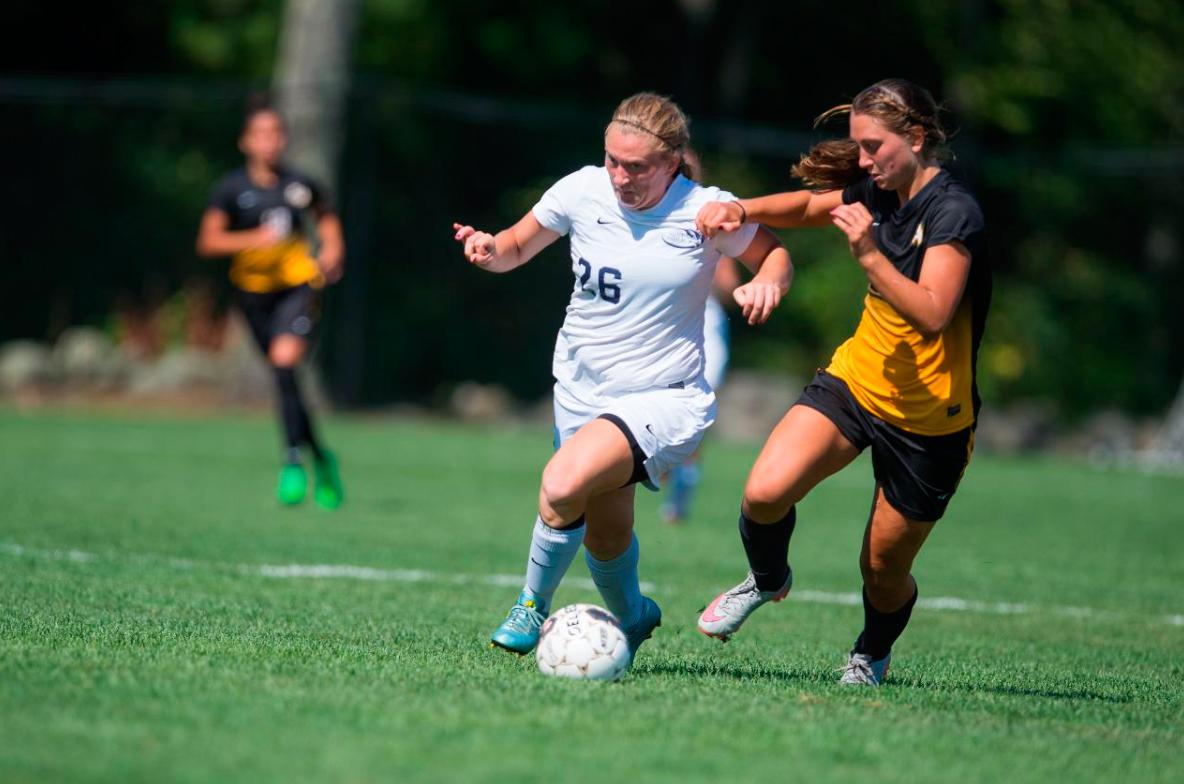 Elowitch and her squad have a tall order to fulfill. Four years ago, the women's soccer team beat host Israel to claim the gold medal for the United States in the Open category. This year, Elowitch and her new teammates hope to defend their country's title.
"It's such a great opportunity for me to be able to represent USA and my faith," Elowitch explains. "Soccer has really brought me to so many countries… I've played in Costa Rica, Canada, and now Israel." Elowitch added that visiting Israel has always been a dream of hers and her family's.
"I'm looking forward to being in "an amazing place and playing with a great group of people," she says. Part of the tournament experience involves a tour of the nation, offering athletes the opportunity to experience their heritage firsthand.
Elowitch's family will accompany her on the trip. Although she won't see them often due to a demanding practice schedule, Elowitch noted that she is "excited" to share the experience with her family.
"Sports are a great way to learn about different cultures," she explains. "They bring you to different places, and they're a great way to make you go out of your comfort zones."
Elowitch also notes that she is looking forward to bringing back her experience and knowledge to share with her Hawks teammates.
"I'm really excited for the future of Saint A's soccer, and I'm excited to play in the Maccabiah Games."