Christmas on the Hilltop: Anselmians get into the holiday spirit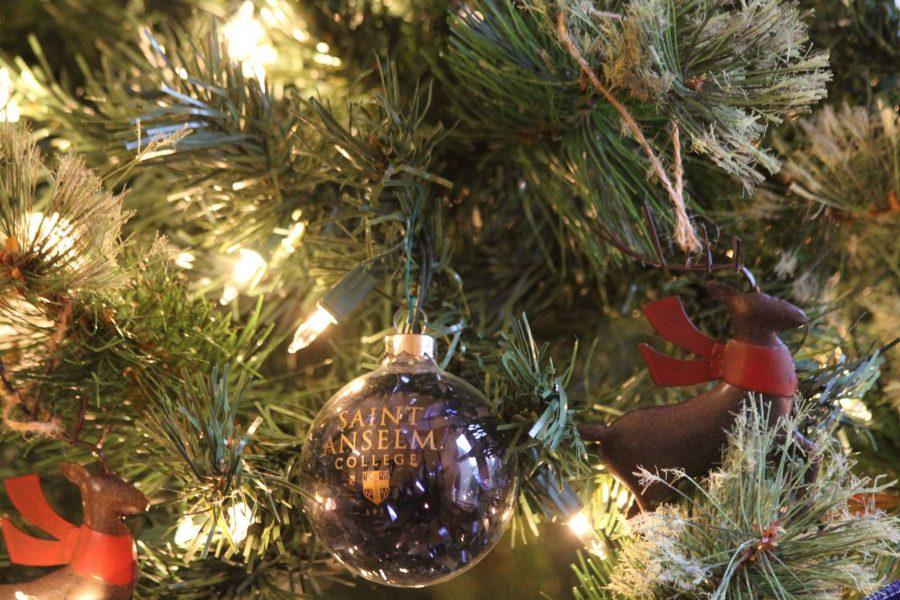 As with every holiday season, Saint Anselm students return after Thanksgiving break to a campus covered in Christmas spirit, with trees, wreaths, and garlands galore in Davison Hall and the Coffee Shop. Amidst the stress of finals is the excitement and anticipation that comes for snow and gift-giving. Thanks to the effort of several organizations on campus, this SAC holiday season started with a bang.
The season kicked-off with the Gingerbread Competition that took place on the Nov. 30. Though some teams had an unfortunate table collapse, 400 students came together and created stunning gingerbread displays, featuring churches, iconic film scenes, and pop culture laughs.
On Dec. 2, Campus Ministry held a Fair Trade Christmas Craft Fair in the Dana Center lobby, offering an assortment of handmade necklaces, candles, and scarves. According to the Director of Campus Ministry, Susan Gabert, "This fair is important to the campus because it is a way we recognize inequities and how we spend our money in ways that we can bring about positive change. It lets us be civically engaged in our Catholic community."
Campus Ministry member and sophomore Elisabeth Pope added, "Even though we're a small campus, we're such a close-knit group that the smallest decorations and events will bring people joy." The proceeds of the fair trade fair went to charities supporting the fight against world hunger, child trafficking, as well as other wholesome causes.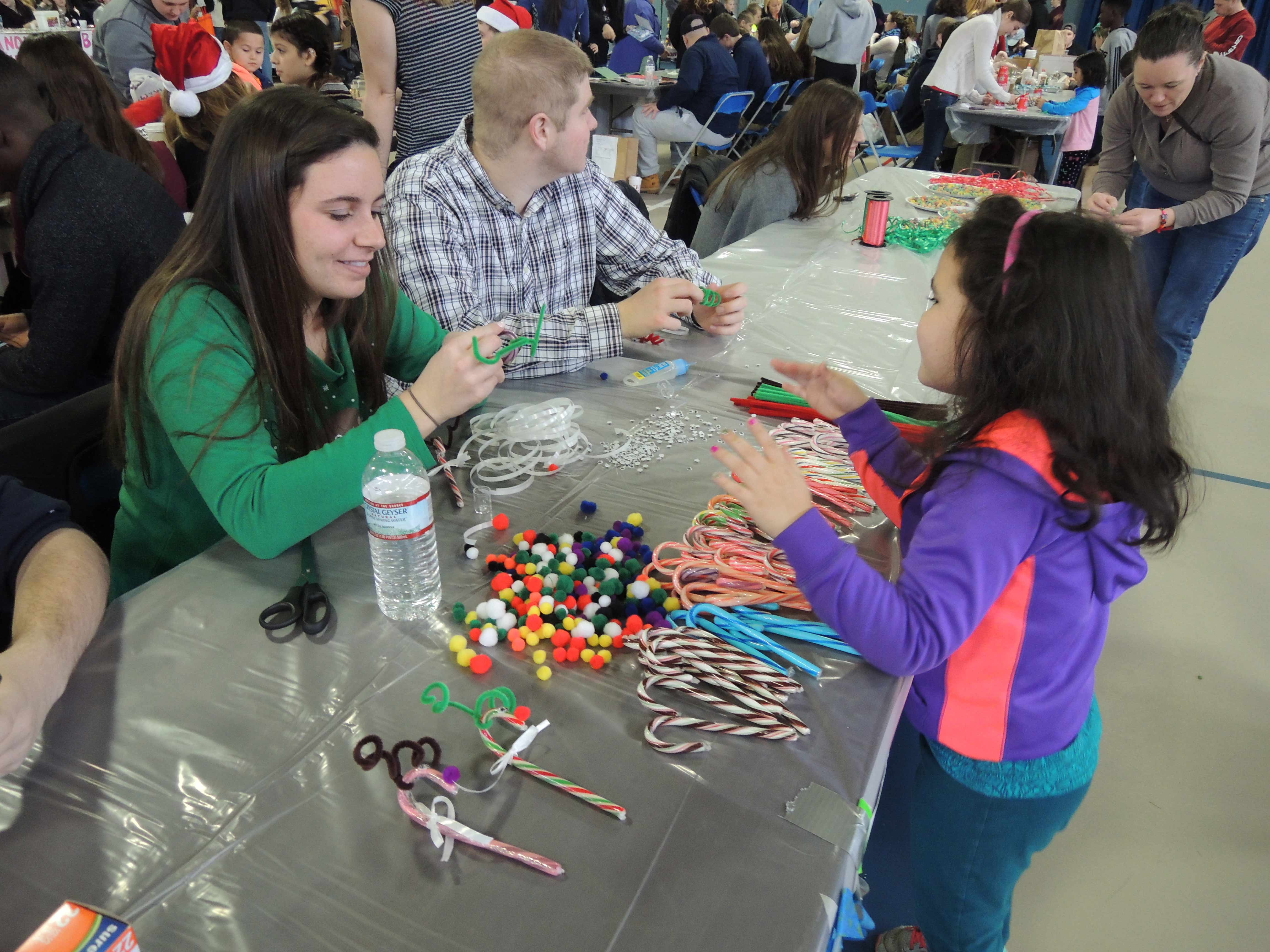 Later that night, the Multicultural Center and Campus Ministry hosted a "Celebration of Light" holiday dinner in Davison Hall, honoring intercultural traditions and customs. Attendant and Professor Kevin Staley said, "It's really fascinating to see how different cultures express the annual joy of light returning to the world after the solstice. This event includes Yuletide, Diwali, and a host of other holidays."
Then came the 25th Annual Holiday Fair, held in the Carr Center on Dec. 3. This fair is a great event on campus, bringing students and the Manchester community together to create amazing gifts. Green Team was present offering paper plate Christmas trees as a craft for attendants. The Abbey Church featured the Christmas choir at a sing-along on Dec. 4 and hosted a Christmas tree and Manger blessing later that evening.
Thanks to the Campus Activities Board, another CABingo! event was held on Dec. 6 at 7:30 p.m., featuring gift-wrapped prizes. On Dec. 8, along with a special Mass for the Immaculate Conception, is the annual Christmas Feast provided by Davison. After the Christmas Feast, CAB will hold a special "Christmas with CAB" in the coffee shop, featuring a hot chocolate bar, Christmas hat and stocking decoration, and free t-shirts.
With only a fortnight between the beginning of December and the end of finals, it is amazing how much holiday cheer can be stocking-stuffed into the last days of the fall semester. With the campus now covered with snow, students and faculty on campus are especially embracing the nature of SAC Christmas.
According to Professor Staley, these holiday celebrations are good for the students because "they're a reminder that there are things greater than worrying about academics. It puts their stress into perspective."  Professor David Banach also commented, "Many students feel homesick around these times. Bringing Christmas onto the campus is a good way of making students feel at home, that Saint Anselm is their home."