Welcome, 2017-2018 Editorial Staff
"1-800"; The Music that really Matters
Vanessa D'Angelo, Crier Staff
I'm sure most people have heard of the well-known song by Logic called "1-800-273-8255." This song has sat at number one in the country for 13 consecutive days. To those who aren't aware of this song, the title is the number for the National Suicide Prevention Lifeline. The lyrics of this song go back and forth between someone calling the hotline wanti...
September 27, 2017 • No Comments
Ed Frankonis, Opinion Editor
The word "dotard" was unheard of in the English speaking world's vocabulary until Kim Jong Un, leader of North Korea, used it as an insult against President Donald Trump (who had previously insulted the 'dear leader' by calling him a "Rocket Man" in front of the world). This war of words has been the product of what international relations scholar Rob...
September 27, 2017 • No Comments
Hurricanes bolster arguments for Puerto Rican statehood
Jacob Halterman, Crier Staff
The Southeast United States has been in the news a lot recently due to the imminent threat of hurricanes that wreak havoc on coastal areas this time every year. Hurri...
September 27, 2017 • No Comments
View All »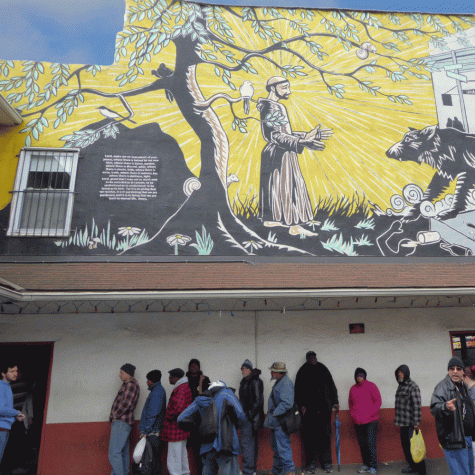 Katelyn Shaughnessy, Crier Staff
Urban Immersions, a mission of service and solidarity offered by Saint Anselm's Office of Campus Ministry, connects students with opportunities to serve communities in need. ...
October 1, 2017 • No Comments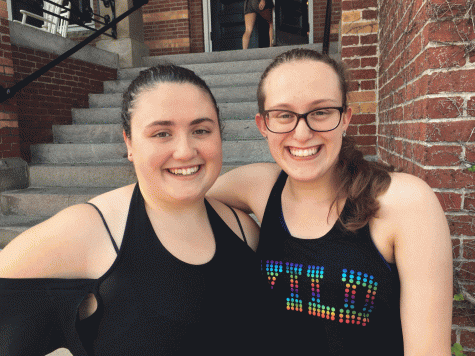 True Equality Alliance anticipates approval from SGA to be an official club
October 1, 2017
For years, Saint Anselm College students have attempted to establish a Gay Straight Alliance club on...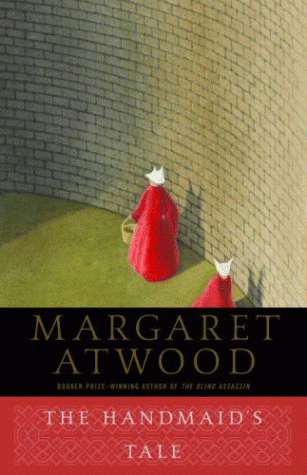 Margaret Atwood predicts a radical new world in The Handmaid's Tale
October 1, 2017
This novel surprised me a great deal. I went into this expecting a lot from Atwood, based on the hype ...
View All »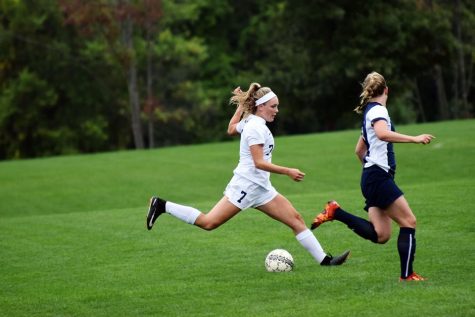 Devon Sherman, Crier Staff
Saint Anselm women's soccer saw two thundering victories in their first two games of the season, both of which were against nonconference teams. Conference play has not ...
October 1, 2017 • No Comments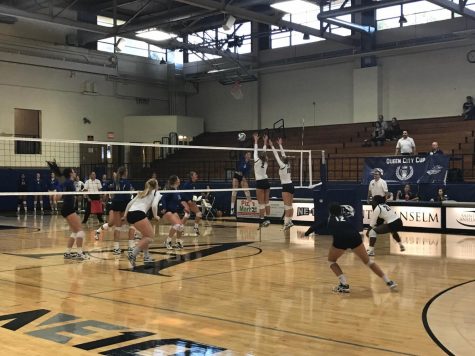 Hawk volleyball continues win streak in yet another strong performance
October 1, 2017
Saint Anselm Women's volleyball team continues to outshine their opponents in win after win. In their late...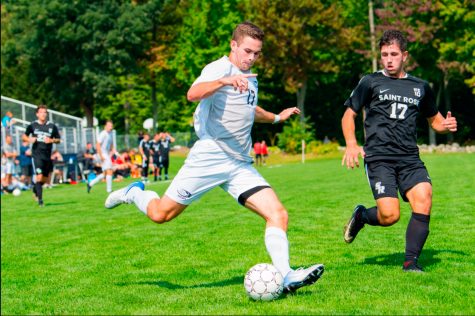 Saint Anselm men's soccer struggles mid season in loss to Adelphi
October 1, 2017
The Hawks failed to get anything going on Saturday Sept. 23 against the third-ranked undefeated powerho...
View All »
Saint Anselm Broadcasting Station
SABS Weekly Update Sept. 27, 2017
Polls
Loading ...
Follow us on Twitter!