Welcome, 2017-2018 Editorial Staff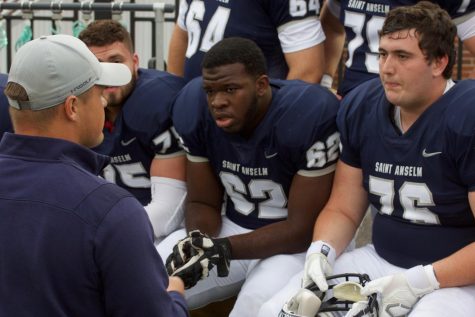 Devin Bergeron, Sports Editor
September 18, 2018 • No Comments
In what was surely an instant classic, Saint Anselm suffered a heartbreaking defeat to Stonehill in a 57-54 triple-overtime thriller. With both teams ready to kick their seasons...
Men's soccer plays season opener against Saint Mike's, loses 16-14
September 18, 2018
Saint A's opened up their season on the wrong foot Wednesday, falling to Saint Michael's 3-1. The...
Women's soccer has first win, Hawks at 1-0-0 in the NE10
September 18, 2018
Saint A's picked up their first win of the season Saturday, downing the visiting Pace University in...
Saint Anselm Broadcasting Station
SABS Weekly Update Apr. 17, 2018
Loading ...