Oscar nominations roll in; Lin Manuel Miranda contender for 'EGOT'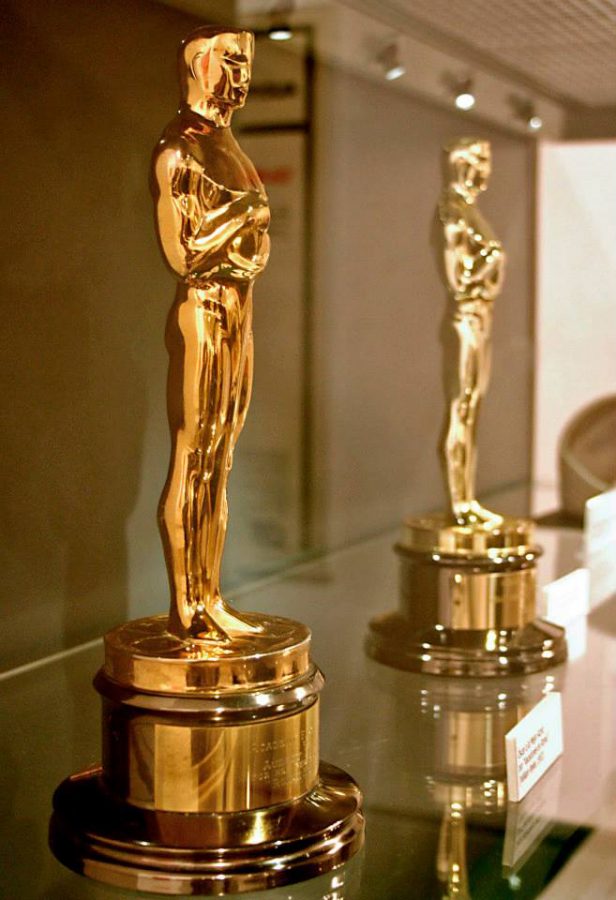 The 2017 Oscar nominations are in, featuring some of the greatest films released in the past year. Hidden Figures, the film depicting the real-life account of Katherine G. Johnson (Taraji P. Henson), the African-American female NASA scientist who sent John Glenn into space, has been nominated for 3 Oscars: Best Picture, Adapted Screenplay, and Supporting Actress for Octavia Spencer.
Another film, Moonlight, a touching story about the struggles of a young gay African American man (Ashton Sanders), received eight nominations: Best Picture, Supporting Actor for Mahershala Ali, Supporting Actress for Naomie Harris, Adapted Screenplay and Director for Barry Jenkins, Cinematography, Film Editing, and Original Music Score.
La La Land, a seemingly idyllic romance set against the backdrop of vintage Hollywood, resonated with the Academy, and thus earned 14 nominations: Best Picture, Supporting Actress for Emma Stone, Actor for Ryan Gosling, Director for Damien Chapelle, Sound Mixing, Sound Editing, Adapted Screenplay, Costume Design, Film Editing, Original Music Score, Original Screenplay, and Production Design, as well as two original songs. Fences, a dramatic film based on the play written by August Wilson, depicts the story of a Troy Maxson (Denzel Washington), whose dreams of becoming a professional baseball player were cut short by segregated major leagues, and his conflict with his family. Fences received four nominations: Best Picture, Actor for Denzel Washington, Supporting Actress for Viola Davis, and Adapted Screenplay.
Although the Oscars are usually a happy social occasion, current events have thrown a roadblock for one of the nominees. Asghar Farhadi directed The Salesman, which has been nominated for Best Foreign Language Film. Farhadi is Iranian, and thus is blocked from entering the United States under the president's new ban. Hopefully the tide will shift in Farhadi's favor, allowing him the privilege to sit amongst his fellow filmmakers, which he has earned with his commitment to The Salesman.
In contention for EGOT, the greatest achievement an artist could win, Lin Manuel Miranda has been nominated Best Song for his piece "How Far I Go" in Disney's Moana, which was also nominated for Best Animated Feature. EGOT is the acronym for Emmy-Grammy-Oscar-Tony, the four major prestigious music awards in the areas of television, audio recording, film and theater. Acquiring all four is known as a "grand slam" in show business. Miranda, now a household name among New Yorkers and Broadway music lovers, had already won a Tony for Best Original score in 2008 for his musical In The Heights, depicting life in the barrio. Miranda has also won a Tony in 2016 for Hamilton, his more well-known rap musical about the life of Alexander Hamilton. He has received the Grammy for Best Musical Theater for both shows, once in 2009 for In the Heights, and the other in 2016 for Hamilton. In 2014, Miranda won the Emmy for Outstanding Original Music and Lyrics.
If Miranda wins the Oscar in February, he will be the youngest artist to earn an EGOT, as well as one of three Latino artists in all of history. Earning these accolades in a record amount of time, he would join a hall of fame alongside stars such as Richard Rogers, Audrey Hepburn, Mel Brooks, and Barbara Streisand. With an EGOT within reach, along with a Pulitzer and a litany of other smaller awards, Lin Manuel Miranda is an established star in contemporary media. Having been called "this generation's William Shakespeare" by Artistic Director of the Public Theater Oskar Eustis, Miranda is a master of melody, rhyme, rap, and storytelling. Both In the Heights and Hamilton describe an immigrant experience, centuries apart in American history.