Opening Humanities Institute program cuts to soul … of dogs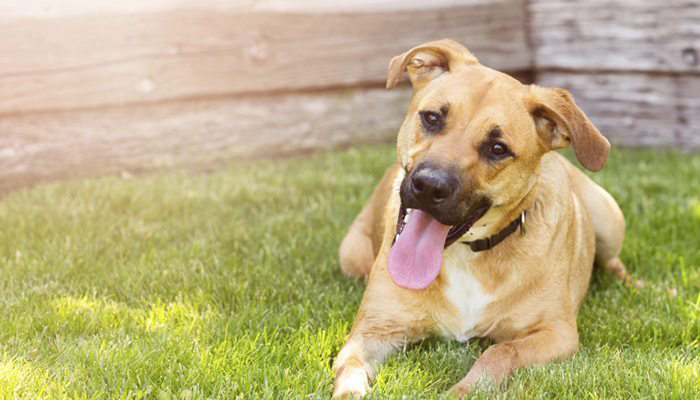 Hang on for a minute...we're trying to find some more stories you might like.
Friday, Sept. 7 marked the first formal philosophical discussion of the year, between students and faculty at Saint Anselm College.
It is run by the Gregory J Grappone Humanities Institute. Although they will usually be held in the Living Learning Communities in the future, they made their debut this year in room 005 of Joseph Hall.
The table was filled with Saint Anselm College faculty and students, as was all the abundance of chairs that lined the wall.
Dr. Gary Bouchard, director of the Humanities Institute, introduced the topic and the scene, saying he is excited as these are "not lectures, but a discussion every Friday."
The discussion question for this week was "Do Dogs Have Souls?" and it was led by philosophy Professor Kevin Staley. The culture of the room screamed passion, excitement and curiosity, as people were genuinely interested in the question, maybe partly due to the fact that many of the participants have dogs of their own.
The conversation was dominated by Professor Staley in the beginning, as he gave the introduction and the nature of the question, including his definition of what it means to have a soul.
There was debate on whether people just want their dogs to have souls or if they just have emotions.
A big point in the debate was how to know what it means to have a soul.
Some agreed with the point made that "in order to have a soul, it must have a subjective point of view" and others supported that dogs may be "conscious but not rational."
There was talk of wanting to see dogs in the afterlife, leading to be a big reason why people want to believe their dogs have souls.
A big question posed was about the ethical implications that come with animals having souls in regard to the food chain. Do we eat animals with souls? Does that change how we go about that?
Overall the discussion was light, with only a minor heated but friendly debate between two faculty members; and there plenty of moments of comic relief within the hour.
Professors from all departments shared their opinions, and student participation was limited to active listening until the end when a few students reinforced ideas with insightful questions.
There was one main question, but within that, there were so many routes the conversation could have gone, it was extremely intriguing to watch the conversation change so rapidly.
Due to limited time, there was only so much to be discussed but there was so much more to dive into.
It was a stimulating question to kick off the weekly Friday discussions and although there was no unanimous agreement over whether or not dogs have souls, it was agreed that dogs have emotions and wanted to believe that they have souls.
Free t-shirts were given out to students who attended, and students are encouraged to keep attending and take part in these interesting conversations! Next week, Friday Sept. 14, the question of "Is it really worth listening to people who disagree with you?" will be discussed. It will be led by  Nicole Lora, associate director of the Meelia Center. It will be in the Living Learning Center Main Meeting Room.
Be there and be a part of the conversation!