Student Spotlight: Rebekah Larson '22, 1 out of 623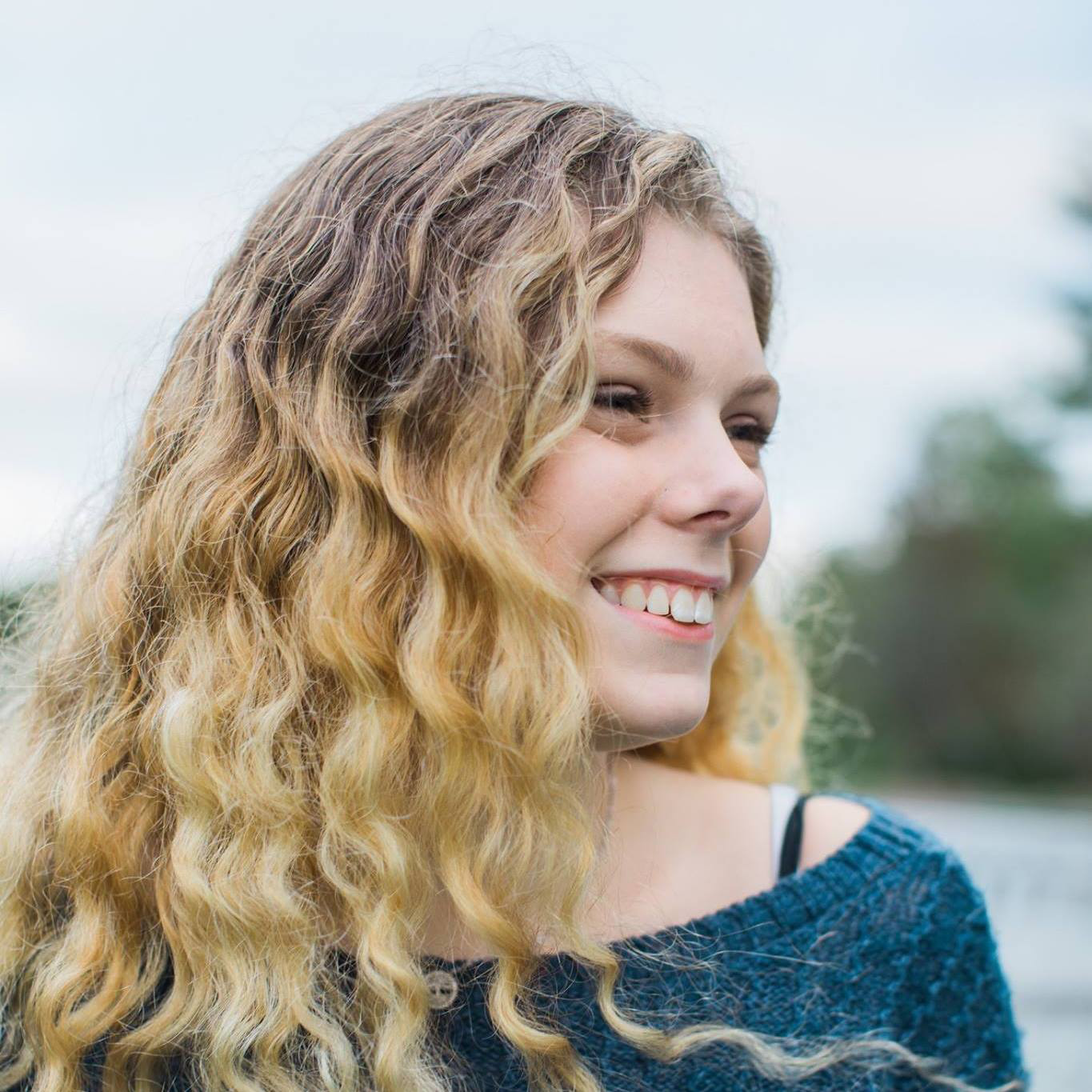 The first day of school means first day jitters, especially for the new freshmen, but not for Communication major Rebekah Larson. She is giddy with joy, beaming ear to ear in her flowing color wheel dress.
She excitedly shows me her bullet journal, perfectly decorated all the way until December.
"It took me three weeks, but I did it day by day," she smiles.
Rebekah has all the spunk of a freshman. She is eager and excited to discover as much as she can her first year.
Although she does not look it, she had as much nerves as any newbie at Saint Anselm.
"Before classes, I was super nervous. I almost threw up," she says only half-joking.
Once she actually entered the classroom, her nerves disappeared. She met other freshmen who were just as confused as she was, which made her realize she wasn't going in alone.
Thanks to the upperclassmen, she has been welcomed just like any other Anselmian.
She points out, "There's never been an instance where they looked down on me because I was new, which I was scared of. It has been overall accepting and welcoming."
Upperclassmen aren't the only ones making the transition to college easier. She commends her professors for the amount of support she's received.
She begins to light up when asked about her teachers. "The teachers like what they teach…Nobody's going to sit and watch you fail and do nothing about it."
Meeting other freshmen certainly helped her too. Freshman orientation is a great way to meet new people, but it was tedious for Rebekah just as it is for any first year student.
That is especially true with the class of 2022, which is the second largest class in the college's history. With over 600 students, it's almost impossible to remember everyone's names.
"It was both difficult and encouraging. People will say hi and I won't remember names and feel bad."
Most of the friends she's made have been right in C-shop. She starts listing her core group of friends and giggles that it's a "big group of people."
It is clear the first day jitters have completely disappeared for Rebekah.
She excitedly talks about joining dance club, becoming a theatre tech for the Abbey Players and joining our acapella group "Hint of Lime." The key to her success? Using the resources on campus and asking for help.
She emphasizes, "It's going to be overwhelming and it's going to be scary. Don't be nervous to ask for help because that's how I met my friends."
Although it can be hard at first, she reassures her peers that you'll "definitely create a niche for yourself."
Whenever Rebekah does feel overwhelmed, she has a surprising trick: stargazing. Her favorite spot is 10:30 at night in the middle of Alumni quad.
"It makes me feel at home," she says, transfixed by just the thought of these nights.
No matter how at ease she seems, Rebekah reminds one that she is still learning the ropes of life at Saint Anselm.
"I'm definitely still learning [but] I'm ready for it," she laughs.