Chapel Art Center holds opening reception for Lucille Davison Collection
The Alva de Mars Megan Chapel Art Center here at Saint Anselm College recently held an opening reception for the Lucille Davison Collection of Ceramic Cow Creamers.
In the Chapel Art pamphlet, the collection is described as being "made up of 45 examples of this distinctive form of bovine-inspired tableware." The collection was gifted to the Chapel Art Center seven years ago by "collector and benefactor Lucille Davison."
This collection of quaint ceramic creamers "features an array of English and American earthenware and porcelain cow creamers" from Davison's own collection.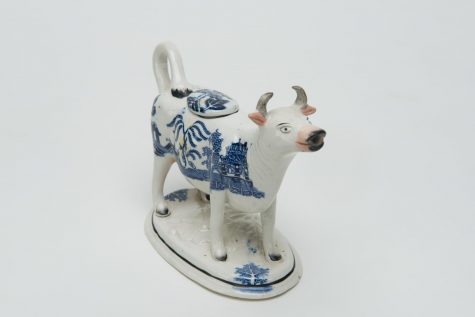 While these creamers are being showcased in the Chapel Art Center, displayed alongside them are "selections of Staffordshire figures" and other porcelains from the Permanent Collection overseen by the Chapel Art Center.
Additionally to the porcelain figures, several paintings done by women modernist painters can be seen in the exhibition Preparing a Place. These paintings are from the Chapel Art Center Permanent Collection as well.
Preparing a Place, as presented in the Chapel Art's pamphlet, "presents the work of pioneering artists who pushed the field forward in their respective media and furthered the ongoing conversation on gender equality in the arts."
Both the ceramic cow creamers and the Preparing a Place paintings will be shown through to Feb 16 of next year.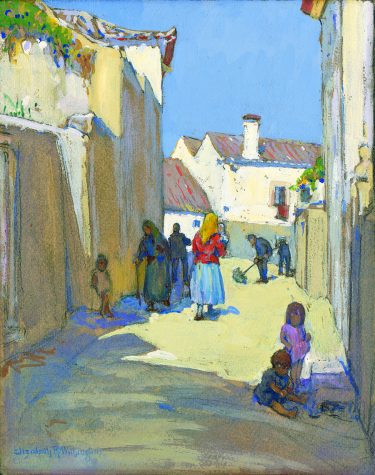 In the meantime, the Chapel Art Center has a series of events coming up this month that are both free and open to the public.
On Oct 18 at 4:30 p.m., Chapel Art Center Director Iain MacLellan O.S.B. and Curator Maggie Dimock will give a guided tour and discussion of the artists and works on view in the exhibition "Preparing a Place: Women Modernists from the Chapel Art Center Permanent Collection."
A week later on Oct 25, starting at 4:30 p.m., Dr. John Brewer, Eli and Edythe Broad Professor Emeritus of History and Literature at the California Institute of Technology, and Faculty Associate for the Harvard University History Department, will "present a lecture on the intricacies of the Old Master art market in the early 20th century."
Lastly for this month, on Oct 31 at 12:30 p.m., pianist Elizabeth Blood and violinist Stephen Poirier will present a "concert featuring selections of music by Johann Sebastian Bach."
The gallery will briefly close for the Thanksgiving break from Nov 21 to 26, as well as for the Christmas holiday from Dec 21 to Jan 7.
Visit https://www.anselm.edu/arts/chapel-art-center/events-and-programs for more details on these and other events at the Chapel Art Center this academic year.