Jenna Bisbee embarks on a year of service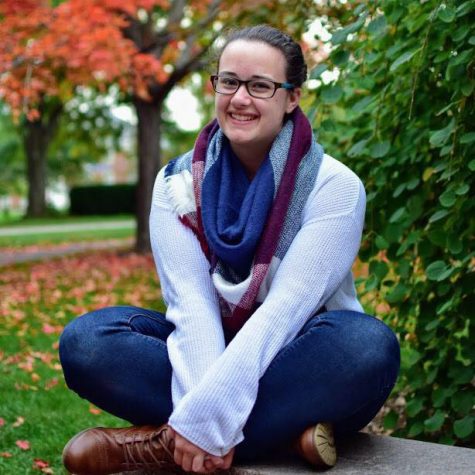 While some Seniors prepare for graduation with a job lined up or knowing they will be heading back to school in the fall, some have decided to partake in another option: service.  International Relations Major, Jenna Kate Bisbee will be leaving for Israel on May 20, just two days after graduation, for a month long service trip.
Working with a Christian service organization called Experience Mission, she will be living with a Palestinian host family in Bethlehem, taking Arabic classes, and taking Biblical history excursions throughout the country. The program will allow Bisbee to partner with local Christian churches and volunteer on various service projects throughout the region.
"Different members of the team will be dispersed into different areas of service depending on our gifts and abilities to serve in the most efficient ways," explains Bisbee. "Some of the areas of service will include partnering with a local Arab women's organization, serving in refugee camps, and working in a home for disabled children. We will also use our connections with the local Christian churches to foster inter-religious peacemaking in the community."
The goal is to connect people of different backgrounds and religions to promote peace and harmony among the people."
The choice to do a month of service came to Bisbee after deciding she didn't want to go straight to work or back to school after graduation. Instead, she wanted to do some traveling and continue learning outside of a classroom by serving others and engaging in new communities.
"In October of last semester, I came across this one-month service trip to Israel/Palestine and I thought 'sure, why not apply?'" explains Bisbee. "My mom actually found this trip online and sent it to me knowing my interest and passion for this region. Honestly, I don't think I expected to actually go on it when I first inquired about the trip, but I wanted to explore my options. I found out in January that I had been accepted on the team. I prayed about it a lot and ever since the acceptance I just felt that God was calling me towards this trip."
Bisbee has studied the Israeli-Palestinian conflict in her international relations classes and her senior thesis focused on post-Holocaust antisemitism, but she feels it is important to gain first hand experiences with the region.
"I would like to pursue these interests in a career, but I did not feel that I was informed enough about these issues since I had never been to Israel or experienced these struggles first-hand. I was looking for a way to connect with the locals in Israel/Palestine as well as to connect with people of different religious beliefs to see how they viewed the conflict and to better understand what some of the obstacles are to peacemaking in this region. So before I got busy in a career or in a grad school program, I wanted to take this opportunity to live in Israel and the West Bank and to serve people on a local level aside from all the political messages we face today. This way, I feel that I will be better prepared and better informed about what these issues are really like."
After a rigorous application process that required answers about herself and her faith, multiple references, and online interviews, Bisbee was accepted into her month of service program, but not without the support from those around her. Professor Erik Cleven of the Politics Department, who was also Bisbee's thesis advisor, encouraged her throughout the process and agreed to serve as a reference, since he understood how meaningful this opportunity is for her and shared her enthusiasm for this experience.
"She's a fantastic student and has been making connections between academics and the community by being engaged in service," says Prof. Cleven. "I was happy to help her with her application and to see her get accepted into the program."
Bisbee is interested in furthering her academics in the future and thinks this month of service is a great way to start, stating, "In order to further my research on post-Holocaust antisemitism, I have considered attending grad programs in Israel that focus on Holocaust research and genocide prevention studies. I believe having local experiences and cultural understanding of this region is vital for undertaking this type of grad program."
For anyone considering a post-grad service trip, Bisbee says, "Go for it! Even if you are unsure at first if it is the right fit, any opportunity is worth looking into. If you have a heart for service and you want to make a difference I would encourage you to go outside your comfort zone and challenge yourself to try something new."