A new director, Disney cabaret, and the Diviners – oh my!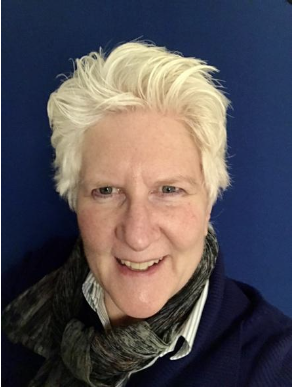 The Saint Anselm College Abbey Players are transitioning to a new interim director for the 2022-2023 school year–their third director in three years. The college hired Elizabeth Daily, a retired professor from Plymouth State University, to fill the position after the departure of Daniel Bird Tobin last spring.
The director position for the Abbey Players has been unstable since long-standing director, Landis Magnuson, retired in 2020, after serving the college for 32 years. Magnuson's position was filled by Daniel Bird Tobin, who served as director of the Abbey Players during the peaks of the coronavirus pandemic, in the fall of 2020.
Tobin left his position in May of 2022, leaving the college to search for a new director of the Abbey Players. Daily was hired to fill the position for one year, until the college can find a full-time director to join the faculty of the English department. 
Daily changed directions in her career later in life. Daily taught voice and acting for 25 years before teaching sign language at Plymouth State University. Daily retired from her work at Plymouth State in 2021. Daily has a Master's degree from the University of North Carolina in Greensboro in acting, along with experience and background in music, speech, and voice.
Daily decided to take on the role of director of the Abbey Players because of her desire to do something after retirement. She said, "I have felt very restless after retirement. I just wanted to do something more."
Daily also expressed her enthusiasm for working with the student board of directors. "It's been fantastic. The board, so far, has been open and honest with me."
Likewise, the student board of directors for the Abbey Players expressed their mindset during a time of transition and enthusiasm for working with Daily. Grace Trabucchi, '23, serves as the Director of Marketing for the Abbey Players this year. Trabucchi stated how on-going transitions have been stressful yet noted her optimism for the future. 
"From the board's perspective, it was a little stressful going into this year, because it was already a difficult transition going from our long-standing director Landis Magnuson to Daniel Bird Tobin during COVID. However, the board remained optimistic, and I can say with confidence that the transition from Daniel to Beth has been wonderful."
Meg Query, '24, expressed similar feelings to Trabucchi. Query stated,"We are, of course, sad to lose Daniel from the Abbey Players this year but are happy for him in his new opportunities…. But, as sad as we are to lose him, we are very excited to get started working with Beth!"
Daily continues to be excited about every aspect of working with the Abbey Players this year, but particularly about the students. "I love working with students, and that, for me, is very fantastic. It is really great to see how people work."
As the Abbey Players remain optimistic about their work with Daily, students like Olivia Boudreau, '23, the Director of Development for the Abbey Players, see other signs pointing to a good season. "I am super optimistic about this season! We have had a lot of freshman interest and sign-ups for auditions already, which is awesome. Our board is a great team this season, and I love the shows we have all picked out together."
The Abbey Players will be featuring a Disney-themed Family Weekend Cabaret on Friday, Sept. 23 at 7:30pm in the Dana Center. Tickets are for sale now. 
The Abbey Players will also be performing "The Diviners," a dramatic play focused on a young boy, Buddy Layman, who attempts to overcome his fear of water with the help of a preacher who becomes his friend. "The Diviners" will be performed in November. For more information on how students can get involved in the Abbey Players, Daily recommends that students email the board or visit their website.