Seniors share plans for life after May 17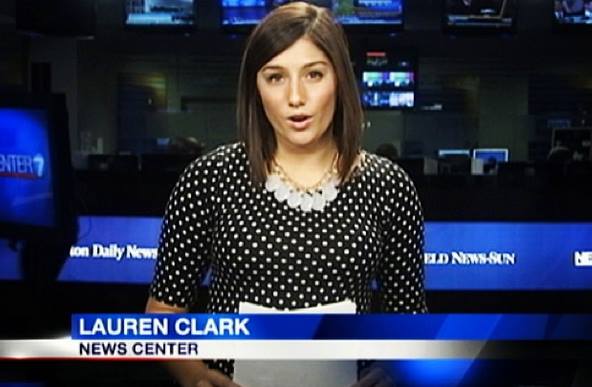 For many seniors, the prospect of finding employment or applying for graduate school after graduation is often seen as stress inducing and demanding. Sarah Liamos and Lauren Clark experienced this pressure as well, and are two of the many seniors this year who have succeeded in determining a course of action.
Liamos, a Politics major, officially decided to attend Suffolk University's paralegal certificate program to pursue her law degree. In preparation for undergoing such a program, Liamos finds her courses at Saint Anselm College have made an especially significant impression.
"The papers we [at Saint Anselm] write helped me become a stronger writer, as well as the liberal arts education Saint Anselm provides which gave me a wide scope of everything and a greater perspective about opportunities after college."
Before considering post-graduation opportunities however, Liamos gained experience with law by working a summer job with the legal department of Insulet, a company in Burlington, MA specializing in the development of insulin pumps.
Being a Communication major, Clark's plans for after college focus on her Communication background, having recently accepted a position as a multimedia reporter for Cox Media Group in Ohio. She interned at the company last summer and over Christmas break, and was immediately offered a job there in January, which she signed in early February.
As to what helped her achieve this career, Clark, like Liamos, has Saint Anselm classes and extracurricular activities to thank.
"The opportunity to work the New Hampshire Primary in 2012 with the CBS National Radio was great for my resume, although it was just for ten days. Just the word 'CBS' did much for me, making it easier for me to get internships."
Clark worked as part of the TV Crew at the New Hampshire Institute of Politics as well, where she gained knowledge about videography and editing. She also commends the writing and journalism classes here and her on-and-off work with the Crier for four years, believing they have given her a solid foundation in writing and a well-rounded education in the field of communication.
In the course of her college career, Clark has had four internships, which she strongly believes is part of the reason why she currently has a job.
"I worked in the internship office for a while, where I learned about cover letters and resumes," and thus she was able to improve her own resume.
Sam Allen, Director of Career Services, has remained resilient in his efforts to help students explore their options for their future careers when they need it the most. According to Allen, as of right now, "the majority [of seniors] are still in the job search process or have yet to begin."
In addition to a dedicated and well-informed staff, Career Services also offers many helpful online internship and career resources as well as on-campus events.
Anselmian Career and Employer System (ACES) is a "repository for all jobs and internships received by the office," listing around nine hundred jobs and over four hundred internships. The website also includes tutorials for resume and cover letter writing as well as links to job sources.
Some popular on-campus events consist of resume editing by employers in RESUMANIA!, as well as a Mock Interview program in preparation for job interviews. This year, Career Services hosted a Job Fair where over seventy-five employers met with seniors interested in finding out more information and searching for jobs.
In his advice for these seniors, Allen remains strong in his hope that students remain persistent in their job searching and achieve success in their futures after graduation.
"My advice to graduating seniors is to get committed to the job search full-time and use professional networks … Competition at the entry-level is fierce and the best jobs will go to those that have flexibility and know how to compete…"