ARC moving to modular units near Holy Cross Hall
One of the few offices in Cushing that has not yet migrated to a new location is the Academic Resource Center (ARC).
The Cushing Student Center is scheduled for an extensive renovation in the upcoming months. It is a project that has been proposed to take a little over a year to complete, meaning the offices previously located in Cushing must find new temporary homes until the construction is finished.
Unlike many of the other offices previously in Cushing, which have found other available areas across campus, the ARC plans to go mobile and transport its offices to a location on the opposite side of the college's campus.
The Academic Resource Center's Assistant Director Ben Horton '12 said that the ARC will be located in two modular units adjacent to the monastery fields in the parking lot of Holy Cross Hall (M).
The Campus Mail Center, Campus Ministry, Meelia Center, Multicultural Center, and Office of Study Abroad have already packed up and left their offices behind to settle into their short-term locations for approximately 15 months.
"Despite the expected changes to the ARC's physical space, we plan to continue to meet the needs of every student," says Horton.
These modular units will include staff offices, a reception area, spaces for peer tutoring and exam proctoring, and the Writing Center.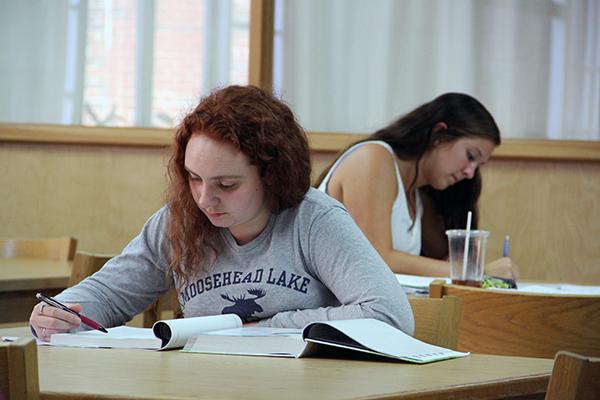 Horton continues to give a positive stance about the ARC's relocation, saying, "The move and subsequent renovation is not a setback, but rather an opportunity, which has given us the chance to expand our offerings in regards to satellite tutoring, workshops, and learning communities within the residence halls."
The satellite tutoring is a recent addition to the Peer Tutor Program as a result of the imminent changes. Writing assistants and peer tutors are given scheduled shifts in underclassmen residence halls, such as Joan of Arc and Dominic Hall.
So far during this academic year, the ARC has hosted a daily average of 30-40 tutorials. The modular units are not expected to decrease the amount of foot traffic that the ARC has seen throughout the previous years.
"Last fall we had over 3,000 peer tutorials," says Horton. Going forward with the peer tutor program, despite the change of scenery, Horton encourages the department to surpass that number by "maintaining a comfortable, welcoming, and convenient environment for all."
The Campus Mail Center, Campus Ministry, Meelia Center, Multicultural Center, Office of Study Abroad, and the Academic Resource Center will all return to the new student center once the renovations have been completed. They will be joined by the bookstore and a café, as well as a prayer space.
The Academic Resource Center is always open to support every Saint Anselm College student. With its mission to offer students assistance in developing or refining the academic skills that lead to college success, the ARC awaits the challenge these next few months will bring.