CFO, Senior VP for Finance Harry Dumay leaving the college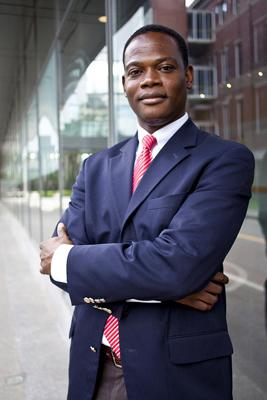 Hang on for a minute...we're trying to find some more stories you might like.
Dr. Harry Dumay, senior vice president for finance and chief financial officer for the college, is leaving Saint A's at the end of the academic year.
President DiSalvo's office informed the campus community via email yesterday afternoon that Dumay will be appointed in the fall as the eleventh president of Elms College in Chicopee, Massachusetts, near Springfield.  He will replace Sister Mary Reap, who is retiring after 8 years leading the college.
President DiSalvo said in his congratulatory email that he feels "blessed to include Harry among my colleagues of Catholic college presidents."
Dumay accepted his current position at Saint A's in 2012, replacing Father Mark Cooper, O.S.B., who managed the college's fiscal status for 33 years.  Previously, Dumay was the chief financial officer and associate dean for finance and information technology at Harvard University.
He earned his Ph.D. in higher education administration at Boston College and is a part-time faculty member there.