True Equality and Dignity Alliance becomes official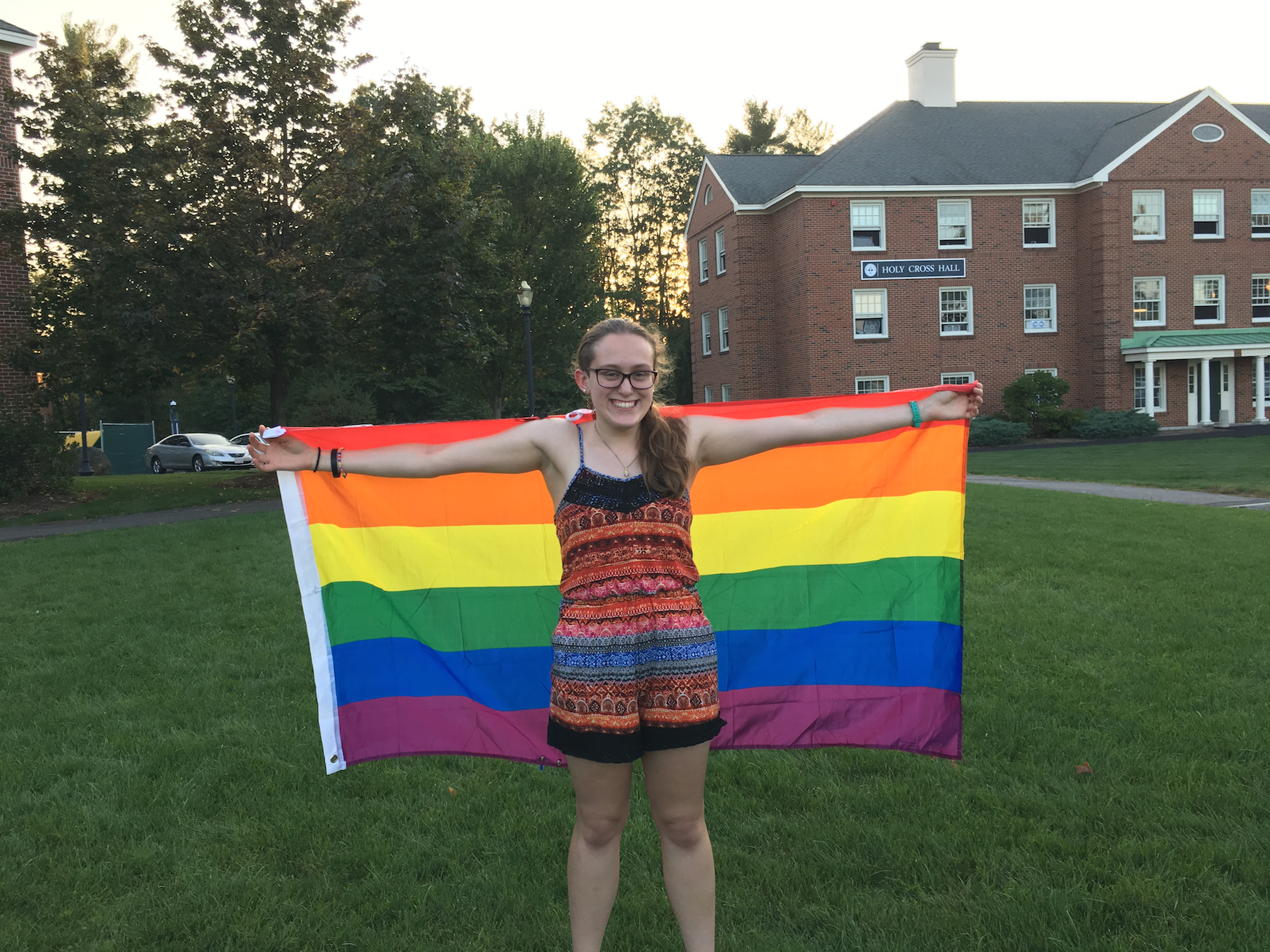 The True Equality and Dignity Alliance (TEDA,) formerly known as the True Equality Alliance (TEA,) was recently granted full club status by the Student Government Association with approval from school administration. The Crier spoke with Dean Finn about the club's evolution and transition process over the past year.
According to Dean Finn, although she helped the club move through the waters of the approval process, she is not the advisor- that role is taken on by Professor Banach of the Philosophy department. The club's first officers are Haley Lyons, '19, and Kelsey Warner, '19.
Although the name has changed, however, Dean Finn says that the mission for TEDA remains the same: "TEDA is designed to create a safe space for discussion and for students who identify as LGBTQ+, as well as their allies." The name change, Dean Finn says, was not a random decision, but was based on feedback from on campus as well as research done on comparable organizations at other institutions. "When we were called TEA, even those who were really supportive of us would come up to us and ask, 'What exactly does that mean? What is equality?' Sometimes, you know that people don't ask, they just make assumptions, and our goal is to foster conversation. Thus, we wanted our mission to be right there in the title." She also said that she hopes the club will give students a forum to have respectful discussion with regard to current events.
Regarding the inclusivity of the club, Dean Finn said one needs not look further than the first meeting to see how TEDA approaches the idea of inclusivity. "Their first meeting announcement went out campus-wide," she said, "Not just to those who were interested in TEA. The club and its meetings are open to anyone and anybody is welcome to join."
The goal of the club is "student empowerment and student leadership." Dean Finn says that the club is not intended to compete with Core Council, or render it obsolete, but rather that the two compliment each other. "With Core Council, you have a cross-constituency of faculty members and students," Finn said, "while TEDA is more intended to be a purely student organization." Additionally, when speaking of the differences between the two groups, she said "Core Council will continue to address where in the curriculum these sorts of issues can be addressed, and continue to host educational activities, while TEDA will focus on student involvement. The Core Council will continue to advise the Vice President of Student Affairs."
The 'D' in TEDA, standing for 'dignity,' is an important change in title, and is not just rhetorical; according to Dean Finn, it "embodies the values we're hoping to live at a Benedictine school. We're taking into mind the vantage point of Pope Francis and teachings on respect and dignity for all persons, as we are all created in the image and likeness of God."
The Club's Constitution also cites the Rule of St. Benedict as a guiding document in the language and principles of the club. The constitution states: "As found in the Rule of Saint Benedict in the second chapter, 'we are all one in Christ and bear an equal burden of service under one and the same master: 'Because with God there is no respect of persons.' Only for one reason we are distinguished in His sight: namely, if we are found to be eminent in good works and in humility. Therefore, let equal charity be shown to all…'"