UNH cuts 17 lecturer positions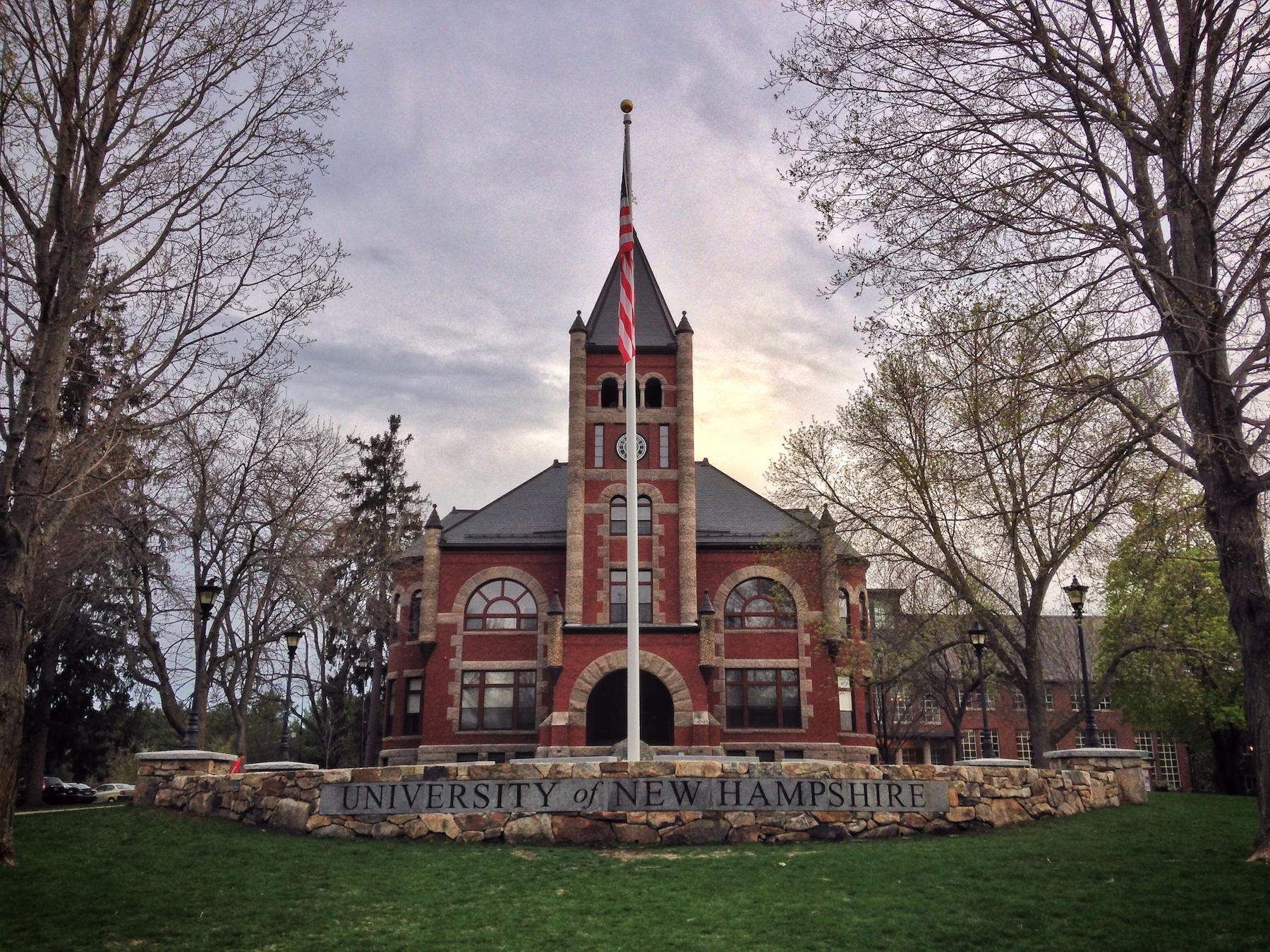 Hang on for a minute...we're trying to find some more stories you might like.
Following recent budget cuts in funding for state schools, the University of New Hampshire has taken drastic steps to reduce personal expenditures by cutting 17 lecturer positions within their liberal arts program at the school. Over the course of Winter break, dedicated lecturers in the English, French, Spanish, Arabic, History, ESL, and Political Science departments have been informed that their contracts will not be renewed.
Due to the school's accumulation of a "substantial deficit," Heidi Bostic, the dean of the University's College of Liberal Arts, confirmed that the contracts of various faculty would end in May preventing them from returning to teach in the Fall. She concluded, "With future programmatic needs foremost in mind, we have been forced to make some painful reductions and strategic realignments in teaching faculty."
In response to this radical decision by the university, a protest was organized to rally against the school's recent administrative decisions. On Friday, February 16th, over 200 students, staff, and supporters gathered together outside of UNH's Murkland Hall. While displaying their signs of protest for all to see, the frustrated crowd proclaimed, "Lecturers are Wildcats, too," and "Say it loud, say it clear, lecturers are welcome here."
Testimonies of several students and alumni were shared to communicate the shock and disappointment within the UNH community over the job cuts.  
Eva Ford, a rally organizer and junior at UNH, said that the solutions proposed were not in the best interest of the students. She declared, "[Today is] to support the people this administration has dehumanized and to express our deep unhappiness with both the way the cuts were handled, as well as the fact that the cuts were made in the first place." She continued,  "Their lack of transparency about these non-renewals suggested that students would not be affected by them. We are here to demonstrate why this is not the case."
Students expressed the reality that UNH's committed educators are being sacrificed as a result of careless budget management and decisions to chase after lofty goals, such as "improving the school's standing on U.S. News and World Reports' college rankings," as stated in the Union Leader.
On the other hand, a spokesperson for UNH, Erika Mantz had different ideas about the controversial administrative decisions. She indicated that "the nonrenewal of some English as a Second Language lecturers is the result of a decrease in demand." Although her statement doesn't account for the release of teachers from other fields of study, Mantz claimed the university was not planning on laying off any employees. Instead, she explained that these lecturers had 3-5 year contracts to work at UNH that would soon expire. Since the contracts were naturally coming to an end, the college made the executive decision to withhold their renewal.
In addition, UNH decided to let go of some of its lecturers because of the school's desire to employ teachers with higher degrees in their field, Mantz said. However, according to Catherine Moran, the president of the lecturers union at UNH, many of the nonrenewed faculty who initially had their contracts extended several times were not informed of the university's sudden plan to hire professors with doctoral degrees. She stated, "This search for prestige is apparently now more important to the university than providing our students with highly qualified, highly experienced teaching faculty."
Moran addressed the 17 faculty members after UNH requested her to ensure that staff  "have the highest terminal degrees," according to source, Edge Radio. She explained, "these people had previously been renewed again and again on the basis of teaching excellence. These were also people who had been promoted by the university, irrespective of their degree status. And, repeatedly, they were told that they exceeded the highest expectation of the College," She continued, "These folks were never told that this was going to become an expectation, neither were they given the chance to plan for what has become life-altering career loss."
Before becoming a teacher at UNH, Anna Kaiulani Sandstrom began her teaching career right here at Saint Anselm College. Nearly 30 years later, Sandstrom's contract was not renewed after teaching 20 consecutive years at the University of New Hampshire. She shared her feelings with the public, "It feels like a punch in the gut, it really does…I'm a Principal Lecturer. I've been here 20 years, I'm at the end of a 5-year contract, and I had every expectation that my contract would be renewed." She concluded her message by stating, "On my way out, I want to bring awareness of this to as many people as possible—UNH campus, students, parents, alumni, community members—I want this spread as widely as we can just so that this administration knows that there are very human repercussions to what they've done, and they should not be allowed to do this in the same way again, ever."
Regardless of the school's attempt at peace making, the UNH community's staff and students are not accepting the justifications made by the school's administration. Protesters and support groups are expected to continue in their public demonstrations to symbolize their solidarity with UNH faculty. Unwilling to back down, the students, staff, and alumni of UNH will continue to show support for the 17 lecturers until they see that justice is served.