Multicultural center undergoes name change after move into student center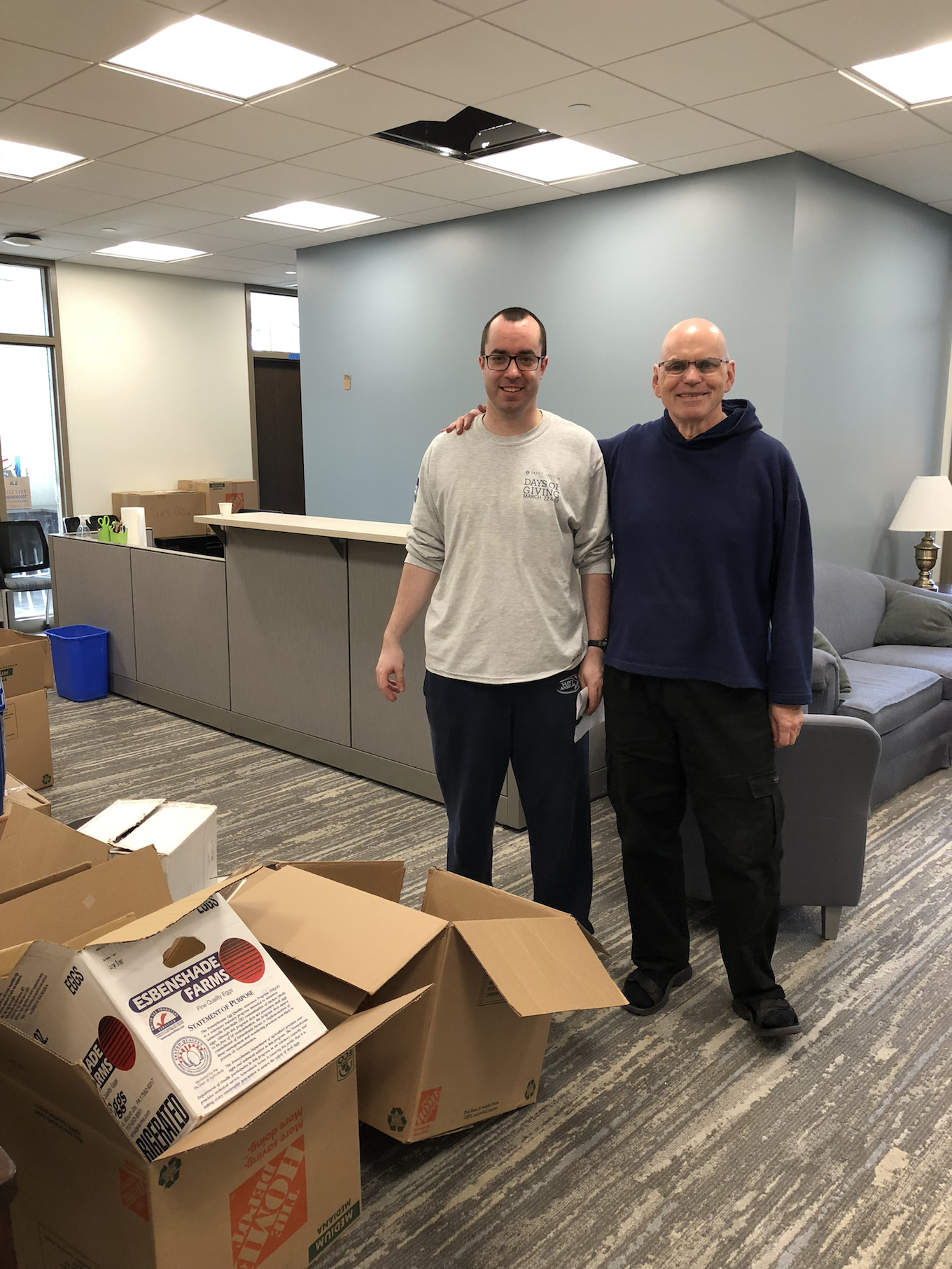 With all the hubbub surrounding the new student center also came news that the new multicultural center would be receiving a twofold name change. The center will be transitioning to be called the "Intercultural" rather than "Multicultural" Center and will also be renamed in honor of College President Emeritus and Saint Anselm Benedictine Father Jonathan DeFelice '69, OSB. The full name of the center will now be 'The Father Jonathan, OSB, Center for Intercultural Learning and Inclusion."
Father Jonathan, who was President of Saint Anselm College from 1989 to 2013, made significant strides to encourage cultural diversity at Saint Anselm College. Father Jonathan stated that, ""From early on in my presidency, I was aware we could do a better job of recruiting and retaining a more diverse student body- not diverse just in terms of race and religion, but also by geography, socio-economic background, and diverse in many other ways as well." These factors culminated in the establishment the first Multicultural center at the college in 1993 and of the Advisory Committee on Inclusiveness in 2006.
Chief Diversity Officer Ande Diaz echoed the importance of Father Jonathan regarding cultural diversity at Saint Anselm College. "From the establishment of many entities on campus that focus on diversity, democracy and community engagement to the College's Statement of Inclusiveness, Fr. Jonathan laid much of our foundation that the college builds on today," Diaz said.
Also significant is the changing of the name from "multicultural" to "intercultural." According to current director of the Intercultural Center Wayne Currie, Intercultural is generally a term considered to be more inclusive and more modern than "multicultural." Currie said of the change, "Multicultural was the term used a lot in the '90's an early 2000's, but it's starting to fall out of use now and many in the field consider it somewhat dated." When explaining why, Currie said that multicultural makes it clear that there are many cultures in one place, but intercultural specifies that they are interacting in a common place. According to Currie, "The term implies that there are many cultures, all are equally respected, and they're all coming to the table at once to interact and dialogue with each other without trying to overpower or assimilate each other."
Diaz said the same of the term. "Intercultural learning promotes that human beings can learn about a unique culture and at the same time, celebrate commonalities across cultures. It's really all about respecting what is unique, while finding commonality with each other."
Father Jonathan stated that he is "absolutely honored, humbled, and touched to be remembered in this way by the students and by the College. I hope that the good work they are doing there continues to flourish with God's help."
Sue Gabert, Director of Campus Ministry and a long-time coworker of Father Jonathan's, said she hopes students will continue the spirit of his work in his name. "My hope is that students, faculty, and staff will recognize the importance of this work and its connectedness to our Catholic identity. Furthermore, I look forward to the continued good work of the center and many opportunities for collaboration in the service of our students and the Saint Anselm community, building upon the strong foundation laid by Fr. Jonathan's leadership."
It is worth noting that the multicultural center has not been without controversy throughout its history.  When the advisory committee was first announced in the mid-2000's, The Union Leader of Manchester published a scathing editorial in which it claimed Saint Anselm College was straying from its Catholic mission- a position which Father Jonathan responded to with a piece entitled, "Because We Are Catholic." In it, Father Jonathan states that Saint Anselm College has always had diversity as part of its mission, whether in its modern context or in this historical context of its service to French and Irish immigrants- and then just as now, the same questions were raised- whether too much pandering was given to minorities, whether these groups were capable of the same intellectual feats as others, and whether they truly deserved to be here with students who 'earned' it.
However, it seems unquestionable that every student at Saint Anselm College is committed to the same love of learning and commitment to the liberal arts tradition as any other student, despite these objections- objections commonly raised by those opposed to intercultural projects. It is telling that in the past few years, the average high school GPA of incoming Saint Anselm College freshmen is increasing, rather than decreasing- thus proving the fears of critics false. Interculturalism has played an important role in the fostering of a diverse and tolerant intellectual community, not to mention one that is, on average, becoming smarter.
The new intercultural center furthers the Benedictine Mission and, as Father Jonathan puts it, is a natural extension of our identity. As Father Jonathan says, "In our Benedictine heritage, hospitality is a hallmark. We pride ourselves on making others feel at home- but what happens when they don't feel at home? The mission of the intercultural center is to make everyone feel at home here." One thing is for sure though- the intercultural center has a new home on the hilltop, and a namesake with a history of advocating for multiculturalism.