Hear ye, hear ye!
Along with being the News Editor for the Crier, I am also the Social Media Advisor. I never know how much interaction a social media post is going to get from our followers. My hope is that we get a few likes and maybe a repost or two.  Although I love reading comments, the truth is that we simply don't get many. So when a tweet with a quote from first issue received a comment on Twitter I was shocked. When I discovered the comment was from one of the very first Editor-in-Chiefs of The Crier, I was ecstatic. I immediately reached out to Bob Bossie and asked if I could email him with a few questions, which he then shared with Bob Lemay (the other very first Editor-in-Chief) and the two of them answered together with some help from Harold A. Lasconowitz.
The Crier has changed quite a bit over the past 56 years and I had a lot of fun learning about how the school newspaper used to be.  I hope you enjoy reading Bob and Bob's interview as much as I did.
What was your major and year of graduation at Saint Anselm College?
Robert F. Bossie: History major from the Class of 1963.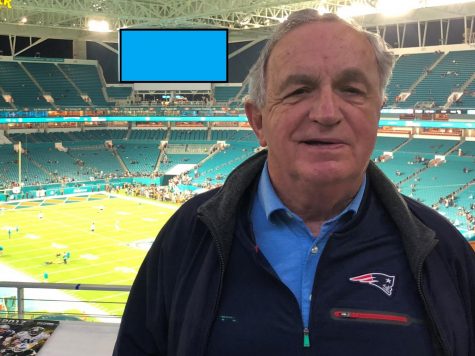 Robert E. Lemay: Business and Economics major from the Class of 1963.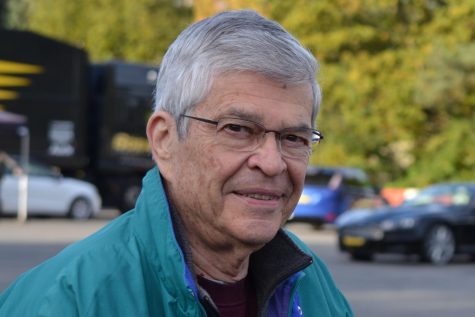 Harold A. Lasconowitz: Modern Fiction major from the Class of 1963 (more on Harold later)
When did you start The Crier?
We started The Saint Anselm Crier, then the Campus Crier, in1962.
Why did you start The Crier?
We called it the Campus Crier.
The college's "establishment" publication, which was called The Anselmian, was locked into an after-the-fact format.  They reported on events Cultural, Sports, etc often well after they happened. It was considered boring and unimaginative by some.  What was clearly missing for organizations and students on campus was a resource to announce/learn about upcoming events dances, guest speakers, movies, etc before they happened delivered with a smile and mild irreverence.
Currently, The Crier has four sections: News, Culture, Sports, and Opinion. Are those the same sections you started out with?
Content: To fill the niche identified above we mostly published News about upcoming events in a classic "who what when where" style.
Any Opinion (mostly on the edge of cheeky) was limited and ours alone.  
A word or two on presentation/production/distribution:  
Presentation:  In the days of old-school analog, ours was a modest two-sided single 8.5×11.0 sheet black on white with no photos.  The masthead was dark blue on white (St A's colors) with a line drawing of a small Pilgrim Town Crier in the upper left-hand corner.    
Production: At first, that involved those even-then old-fashioned mimeograph originals with the plastic overlay top sheet perforated by two fingers on a non-electric typewriter.  We were given access to a drum printer somewhere on the admin floor and literally "turned" it out every Wednesday evening. The college unknowingly provided paper at the beginning.
Distribution:  That was achieved weekly by filling a repurposed grocery store single magazine rack hung on a column in the old cafeteria – filled on Thursday morning and emptied by noon.
Evolution:  Shortly after we started, we were approached by representatives of
The Anselmian who proposed a merger of our two papers.  We declined, and subsequently, the college agreed to fund our paper.  This allowed us to publish weekly editions with multiple pages and photos printed professionally off campus in black and white.
An illustrated article in one of those issues reported on one of Harold Lasconowitz's more enterprising and successful ventures:  he ran a high volume sneaker retreading business working nights out of the workshop in the Maintenance Department building. Only once were several fellow students upset when he was unable to match owner tags with a multitude of freshly retread pairs of client sneakers.  It was a true learning experience.
Were there any hardships to getting a school newspaper started?
Not really. In order to meet our limited production costs, we asked campus organizations and a few local businesses to contribute a token amount of money from their budgets to the publication in return for guaranteed timely announcements of their events and businesses.  After one or two issues the demonstrated practicality meant that we did not have to seek them out, they came to us.
How did The Crier benefit you in your personal or professional life after college?
From conception to success to resignation, on its limited scale it was a fun experience that included all the elements of identifying a need, setting an objective, planning, resourcing, executing and achieving.  Hoorah!
Robert Bossie:
"I always planned on going to Law School.  So, after graduation I went to Boston University Law School.  I then returned to NH and practiced law for 46 years. During that time I was elected to two terms as an Alderman in Manchester, as well as three terms in the NH Senate.  I never intended to be a newspaper publisher, but I was always interested in creative humor. Being close friends with Bob Lemay honed that skill. As he is an expert and the Crier was loaded with subtle creative humor which our fellow students enjoyed reading."
Robert Lemay:
By accident or by plan, after graduation Bob went on to a related career in marketing communication – advertising and promotion – including 33 years in Europe (Brussels Geneva Paris).
Harold Lasconowitz:
After selling his retread technology to NIKE, Harold went on to a successful life of leisure and plagiarism.  He was last reported seen at a resort in the West Indies.
Who helped you with the early stages of The Crier?  
No one really.  It was a two-man show (Harold was a pain in the neck).
Did you have a faculty advisor?  
Not at the outset. Later it was Father Something. We don't remember his name.
We were not very demanding.  While we did not want to trigger content approval by the administration we did not want to be boring, so we published what we thought was reasonable yet somewhat edgy.
Other editors?
We had Harold, but only when he felt like it and when he was not getting into trouble.
You connected with us through social media. Do you still read The Crier online?  
Occasionally. I am a member of the NH Institute for Politics, so I am on campus a few times each month. I always look for the Crier.
Do you enjoy it?  
Yes. It is professional and well done.
Anything else you wish to add?
Spoiler alert: As you may have by now surmised, Harold Lasconowitz was invented.  He was a convenient and mischievous foil behind our genuine but gentle challenges.
Thank you for your interest and for having brought back memories. We wish you and all those involved in the latest iteration of the Campus Crier the very best of luck in your current and your future endeavors.
~Bob and Bob