Saint Anselm Alumnus Anthony Siragusa Invents Spray Away Toilet Brush®
Innovative brush, boasting a feature never seen by the cleaning industry.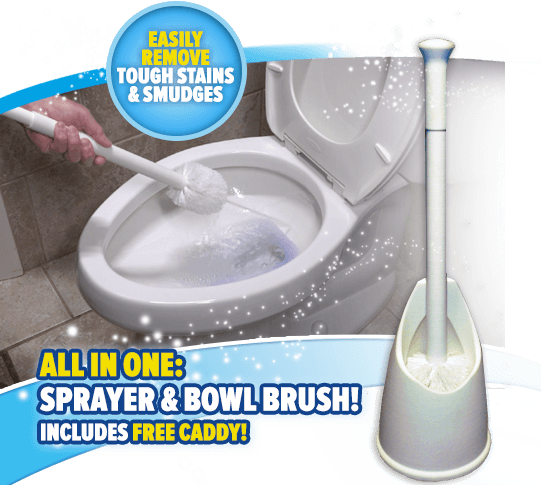 2007 graduate Anthony Siragusa has taken his entrepreneurial skills to China and is manufacturing the first of its kind toilet brush that is receiving rave reviews in its initial product offering. Market research shows 78% of people feel the Spray Away is a better option to the standard toilet brush.
The patent-pending Spray Away Toilet Brush®is the only brush in the world with a built-in pump sprayer inside the shaft that allows people to clean the bowl in a more sanitary way.  The bristles never actually touch residue in the bowl. By doing this, it keeps the bristles clean for better weekly scrubbing and creates a much more sanitary cleaning experience.
You simply flush the toilet, pull in the clean water that fills the toilet, spray away the residue, and flush.
"They say when inventing a new product, focus on improving something that already exists and that can be sold to the masses. That way you don't have to prove there is a market for it. The toilet brush has never really been innovated on, but everybody has at least one in their house, not to mention businesses. When I thought of this, I just had this feeling that I had to go for it."
"My goal is to get it into all major retailers, catalogs, shopping networks, as well as sell on my internet site within the first year."
Siragusa credits Saint Anselm for opening doors to so many opportunities and providing him with a solid foundation:
"It's funny, I actually wasn't a great student. School was difficult for me. Saint Anselm has so many resources to allow its students to get a great foundation for life, but I didn't really take advantage of things I learned until a few years after college."
"Professor Romps had a saying that I still continually say to myself, 'know what you don't know'. He had a knack for making complicated things so simple. He wanted us to be able to identify what needed more attention in class and then work on that. That saying allows me to take a deep breath and break things down strategically through daily discipline. We can all take that saying, 'know what you don't know,' and use it to improve ourselves. It has turned me into an avid life-long learner. You may start reading real estate books and before you know it, you get an idea.  You then start reading books on investing, which leads to manufacturing a toilet brush in China. That's how I got here. It was the foundation I have built for myself by being self-aware and improving in areas that I wasn't always strong in, by knowing what I don't know, which Saint Anselm really helped me with. I'll be forever grateful for that."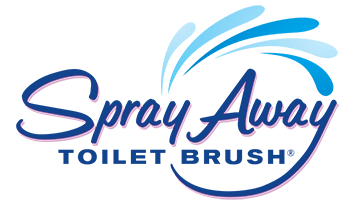 Spray Away Toilet Brush®is now taking pre-orders at www.ordersprayaway.com. Brushes will be shipped by the end of May.
Anthony can be reached at [email protected].