SGA gears up for another year on the Hilltop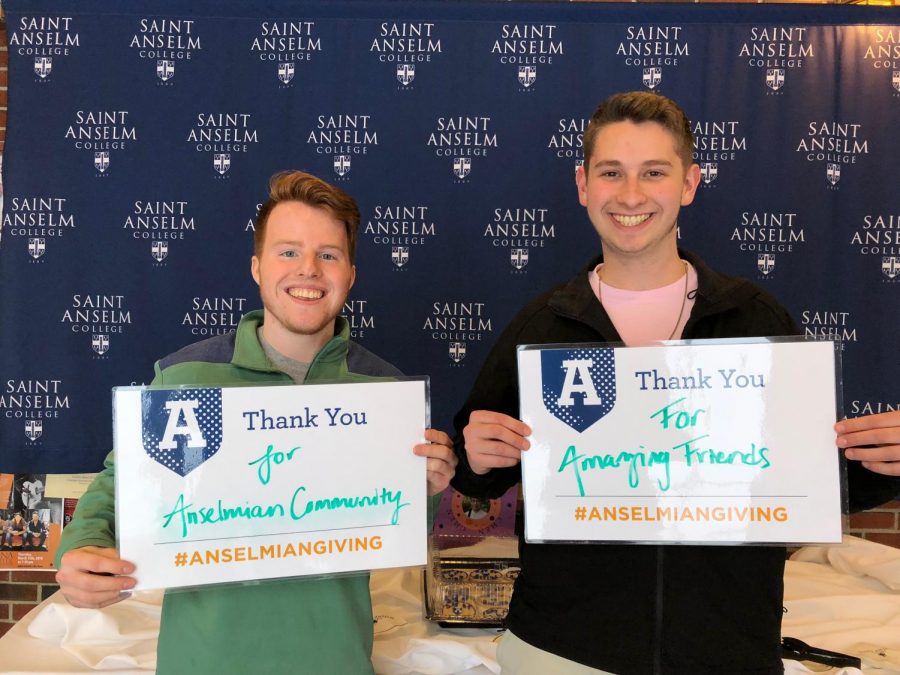 From blood drives to spring weekend, the Student Government Association of Saint Anselm College is ready to make the 2019-2020 academic year one to remember. Not only is SGA responsible for many of the events that students wait for throughout the year, but the experience in leadership roles provides valuable life lessons to all participants. Whether the student is new to Saint Anselm, or a four-year senior, there are opportunities to expand for all within this tight-knit group. 
While the primarily recognized offices are the President and Vice-President for each class, many other positions remain that play an integral part in the success of the organization. With an Executive Board of 15 students, each position carries different responsibilities for their respective area. The three branches of the association include Room and Board, Academic, and Welfare. 
Student Government Association President Josh Hughes '20 has been involved since his first semester of his first year at Saint Anselm. "On move-in day, the last thing my dad said to me was 'I just want you to do everything you can here, be involved in any way that you can,' and that forever stuck with me" says Hughes. As Vice President Hughes' first year at Saint A's, he has worked his way up the ranks to his present position of Student Body President. 
As students start to settle into the daily routine of life on the Hilltop, there are a couple of things that they should be looking for regarding SGA. "Letting everyone know that we are the people for them, and a good liaison for students to faculty and staff is one of our biggest goals," says Hughes. 
Not only is SGA responsible for many of the beloved events around campus, but also the organization works closely with the faculty and staff to facilitate real change from the eyes of students. "We want to host forums so we can take in everybody's idea and try to get a plan going from there" stated Hughes. "If we could get the ball rolling with this and pass it on to the younger leadership I think that would be really great". 
One of the most anticipated events of the year includes the elections of first-year students into SGA roles within the next two weeks. Students have already begun campaigning around campus, which includes gathering 30 signatures from peers in support of the individual's campaign. "I know that for myself, I met a lot of my good friends to this day in the freshman council. Just seeing how they meet people and grow as people is really important to me," says Hughes.
Whether students wish to participate in the SGA, or simply attend SGA sponsored events, it is important to note the hard work and determination that each member exhibits in their own positions. Their efforts do not go unnoticed, and hopefully the students of Saint Anselm College are just as excited about the academic year as the members of Student Government are.