Feltes tops Volinsky in primary, Mowers & Messner advance to general
In the Democratic race for Governor, Dan Feltes, a lawyer from Concord and NH State Senate majority leader since 2019, defeated Andru Volinsky, another Concord lawyer who currently serves on the State's Executive Council, by just under 7,000 votes.
Volinsky, who received an endorsement from Vermont Senator Bernie Sanders, campaigned on his commitment to fair education funding, cutting property taxes, and advancing clean energy across New Hampshire. Feltes promoted similar ideas, including plans to increase education funding statewide, clean energy projects, and paid family leave. He received the endorsements of Congresswoman Annie Kuster (NH-02), and those of both 2018 Democratic candidates for governor, Molly Kelly and Steve Marchand.
While their platforms saw much similarity, the candidates sparred over issues including the state tax system. Feltes said he would not support a broad based state income tax. Volinsky, however, indicated he would not be opposed to implementing a state income tax through his refusal to sign the infamous Pledge, in which candidates pledge not to introduce a state income or sales tax. Another major talking point of the campaign was the proposed Granite Bridge natural gas pipeline. Feltes voted in favor of the proposed pipeline in the state senate, while Volinsky maintained his disapproval throughout the campaign.
Feltes will go on to face republican Governor Chris Sununu in the state's general election. Sununu, who was first elected in 2016, has maintained a high approval rating partially due to the state's handling of the Covid-19 pandemic. A recent Saint Anselm College poll put Sununu's approval rating at 73%. Feltes is aware he'll be facing an uphill climb to make it into the corner office come 2021, but shared his belief that the campaign could prove the pollsters wrong in his election night speech.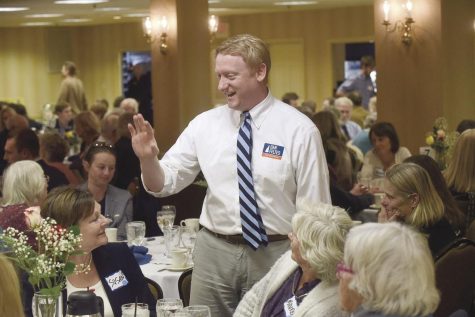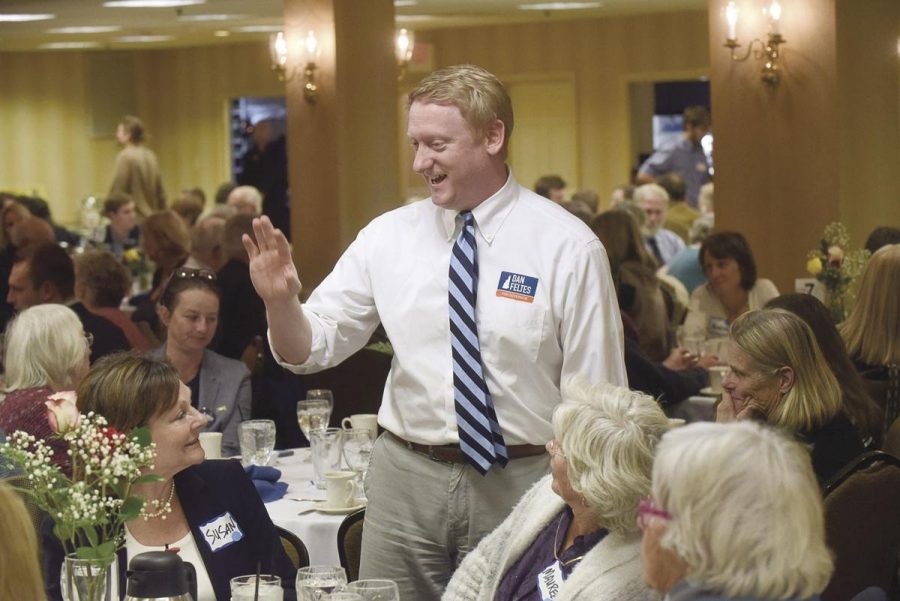 The republican primary saw Sununu easily defeat primary challenger and conservative activist Karen Testerman. Testerman ran to Sununu's right, promising to reopen the economy back to it's pre-pandemic state. In the congressional races, Matt Mowers defeated Matt Mayberry for a chance to challenge freshman Representative Chris Pappas in New Hampshire's first district. Steve Negron, the 2018 republican nominee, is set to challenge Congresswoman Annie Kuster, who is seeking a 5th term representing the second district. In the senate primary, Corky Messner beat Don Bolduc and will be challenging Senator Jeanne Shaheen in November.
Mowers and Messner each drew attention from both sides of the aisle, as both moved to New Hampshire relatively recently. Mowers, a New Jersey native, moved to New Hampshire in 2013 after being hired by the New Hampshire Republican Party, and then worked for New Jersey Governor Christie Christie's 2016 presidential campaign. Mowers had previously worked for Governor Christie during the infamous bridge gate scandal, and later went on to work for President Donald Trump as a senior advisor. Mowers proudly taunts his endorsement from Trump as he looks to unseat a popular democratic congressman in what is shaping out to look like a strong year for democrats up and down the ballot, no matter the outcome of the
presidential race.
Messner also received an endorsement from the President, which New Hampshire native Bolduc believes resulted in his personal primary loss. Bolduc attacked Messner throughout the course of the race, calling him a "carpetbagger". Messner has lived in Wolfeboro, New Hampshire for about 2 years, having previously worked as a lawyer in Denver, Colorado, where he is currently being accused of charity fraud. He will be challenging former New Hampshire Governor and incumbent United States Senator Jeanne Shaheen.
An important note when considering these November mashups is the popularity of each incumbent on the ballot. The general consensus by pundits is that a flip in any of these races is unlikely, as Shaheen, Pappas, Kuster, and Sununu all maintain above-water approval ratings. Other factors, like the current political environment overall and the out-of-state roots of several of the candidates, also puts incumbents like Pappas and Shaheen at an advantage. New Hampshire in particular has a history of being hostile to outsider candidates, an example being Shaheen's victory over former Massachusetts Senator Scott Brown, a Republican, during the Republican wave of 2014.
In terms of the Governor's race, Democratic operatives desperately want to defeat Sununu, who stands in the way of most democratic legislation passed by the democratically controlled state house and senate. The hopes of preventing Sununu from an uncommon 3rd term as governor, however, could be lost due to the state's low Coronavirus case numbers, but New Hampshire politics is no stranger to surprises.