Dr. Sheila Adamus Liotta has been named VPAA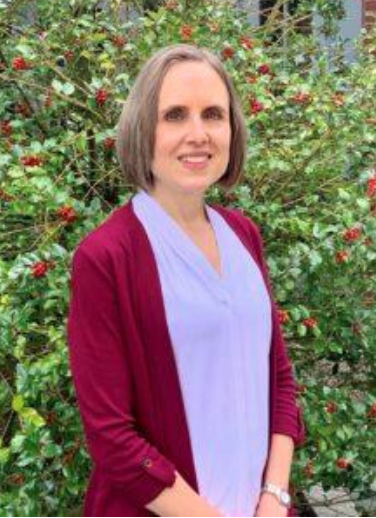 Dr. Sheila Adamus Liotta has been named Saint Anselm College's Vice President of Academic Affairs.
As the Fall of 2021 ushered in a season of new beginnings for Saint Anselm students and staff alike, a consequential search began. On September 9, 2021, it was announced that a committee had been formed in assisting a national search for the Vice President of Academic Affairs. President Joseph Favazza emphasized the importance of the task, "given the centrality of our academic mission." 
After a thorough and meticulous process, the College has come to a decision in offering the job to a final candidate. In outlining the attributes necessary for such a role, the committee emphasized the need for "visible leadership on campus," as well as "an impressive record of scholarship and teaching, and the ability to build upon Saint Anselm's legacy, fulfilling the College's Catholic, Benedictine mission" of ultimate moral, spiritual, and intellectual growth. Dr. Sheila Liotta, Founding Dean of the School of Arts & Sciences at Providence College, has shone through the highly competitive search process; the College has chosen to extend the offer to Dr. Liotta, evidently exemplifying these qualities.
Dr. Sheila Adamus Liotta was appointed as the founding dean of the School of Arts & Sciences at Providence College in January of 2009, after having served as chair of the Department of Chemistry and Biochemistry for eight years and a faculty member since 1993. Dr. Liotta received her bachelor's degree in chemistry from Rutgers University and her M.S. and Ph.D. degrees from Cornell University.
During Dr. Liotta's tenure as dean of the School of Arts & Sciences, she has found ways to promote and support the College's "commitment to academic excellence in the humanities, fine arts, social sciences, and natural sciences" through the installation and creation of "new interdisciplinary programs, enhancing existing academic offerings, and overseeing the College's robust liberal arts core curriculum." This is greatly reminiscent of Anselmian goals "to help accelerate academic innovation, transformative learning and partnerships," as well as allowing for "dynamic, visionary" leadership and management.
Furthermore, Dr. Liotta successfully led the application for a chapter of Phi Beta Kappa to be implemented later this year, the premier arts and sciences honor society. In accordance with the values of Saint Anselm College, Dr. Liotta has shown keen awareness and action on issues of "diversity, equity and inclusion" as dean. 
As highlighted above, this search has been rather complex. Co-Chairs Tauna Sisco and Mike Riegel of the VPAA Search Committee updated the Saint Anselm community back in late January, sharing news of "three finalists." These candidates, which had "emerged from a very strong pool of more than 50 applicants and nine semi-finalists," also included ​Dr. Lorna (Elle) Shaw-Berbick, member of the Registry Interim at the Boston Higher Education placement organization for college and university provosts and presidents, Dr. Ron Cole, provost and dean of the college at Allegheny College, and aforementioned Dr. Sheila Liotta.
Chief Diversity Officer Ande Diaz further echoes the intricacy in encouraging the diversity of the candidate pool: "I was honored when President Favazza asked me to serve on that committee," Diaz wrote. "Having served on various search committees in my career, I can honestly say this was the most comprehensive process I have seen." 
Diaz continued by highlighting the understanding each individual involved in the VPAA search displays for "diversity and inclusiveness at Saint As," adding that he feels "supremely confident that the candidate" President Favazza chooses to hire "will be a strong advocate" for these principles. Diaz poignantly concluded his assurance this candidate will "help strengthen our community," in that "every individual knows they belong."
Abiding by the Vision 2025 strategic plan, this leadership position requires careful insight, as the VPAA "oversees all academic deans, departments, and programs" in addition to academic support faculties. The critical responsibilities entailed within the position include primarily serving as "chief academic officer for the College," allowing for appropriate leadership, management, and planning of not just academic affairs but fiscal management of departments and services to ensure student success. Different programs and departments of relevance to a VPAA candidate include "academic deans, endowed chairs, sponsored programs and research, Geisel Library, Registrar, International Programs, Academic Resource Center, Centers for Academic Excellence, and the Career Development Center." 
However, the role is not restricted to broad oversight in these departments; the VPAA should collaborate and cooperate with the multiplicity of community members on campus, such as the President, faculty, Board of Trustees, monastic leadership, as well as Chief Diversity Officer, and various leadership positions involved with advancement, enrollment, and student affairs.
The appointment of Liotta has concluded a six-month, nationwide search emphasizing the importance of the role as Vice President of Academic Affairs. In the announcement of Liotta's appointment, Dr. Favazza put into words how, "the importance of the role of the chief academic officer cannot be overstated… Dr. Liotta rose as the top candidate after the extensive review and interview process. She will be a very welcome addition to our exceptional academic community as well as the senior leadership team."
Liotta expressed her gratitude in her appointment, confirming that her educational philosophy mirrors that of Saint Anselm's. A commitment to liberal arts rooted in Catholic tradition is something that Liotta identified as resonating with her own principles, and therefore pertains to her true qualifications as the new vice principal of academic affairs for Saint Anselm College.