New presidential administration for Student Government Association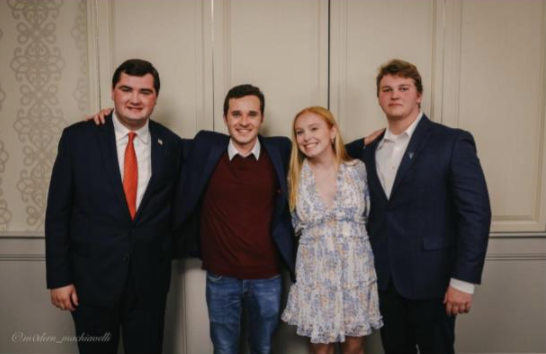 After a strong administration fronted by President Rit Flandreau '22 and Vice President Kevin Chrisom '22, the Saint Anselm Student Government was in need of a new presidential pairing. With elections across all class councils and main council, there were many and large footsteps to fill in. Following the major path of Student Council President and Vice President, Maura Crump and Ben Mickens have recently been elected as the new Student Body President and Vice President. They have endorsements and excitement from many within student government, which gives them potential to have a great presidential reign. 
In the past year leading up to their election of president and vice president, Crump and Mickens have served as Secretary of Finance and Secretary of Internal Procedures respectively. Both worked hard for these positions, and put their hard work into them during this past year. This has prepared them for their presidential administration, and both have learned to work together through their years of the student government association. Class of 2025 President Molly Timberlake speaks to their professional chemistry and how the two work together: "I am super excited that they are going to be president and vice president. They match very well, and are both super personable. I know I can go to them for anything."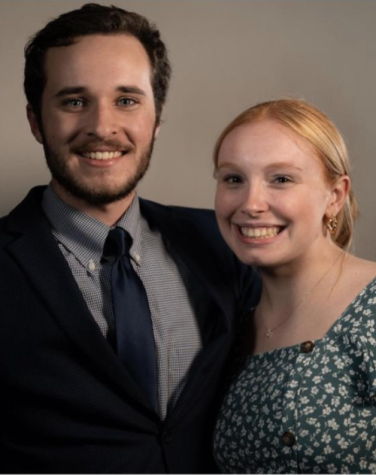 On March 27, 2022, the Student Government Association advertised the student body speeches that would be held in Melucci Theater. Just two days later, the SGA announced that the President elect and Vice President elect would be Maura Crump and Ben Mickens respectively. Class council administrations were announced about a month later, with emails showing up in inboxes on April 27, 2022. These were sent to classes respective to students' grade, and the large announcement of the election of Crump and Mickens was sent to the senior grade along with being announced on the Student Government Association instagram page as well. 
As a fresh face to the Student Government Association, Class President Molly Timberlake '25 reflects on her time with Maura and Ben over her first student government year on the hilltop. "When I first came on to this council, I was definitely overwhelmed with all the information but they both made me feel extremely welcome. Especially Ben, he was the secretary of internal procedures so he was always there to answer my questions." 
Ben Mickens '23, served as secretary of internal procedures this past year, alongside Maura Crump '23, who served as secretary of finance. Both while serving important jobs, also held the unspoken position as mentors to the new student government hawks, some of whom could have never served in a student council prior. President Timberlake spoke about this, and later went on to speak about now Student Body President, Maura Crump. "I did not know Maura at the time, but over the past year I have learned that she is a true leader." 
The pair has much hope and faith in their future administration. This is especially noted from Rit Flandreau '22, who held a successful presidential reign on the hilltop. Rit Flandreau spoke regarding the upcoming presidency and how his role will be filled. "Maura Crump is one of the most ambitious and organized people I have ever met." Highly admired by her peers and faculty, this bodes well for the new SGA administration in the coming year. The hilltop should be exciting for all these two have to offer. The amount of well wishes and endorsements the two have received verbally as well as online, should be noted for the excitement from their peers regarding their future administration. Flandreau later went on to say, "[Maura Crump] has some great event ideas for next year and an amazing attitude with every project. Maura and Ben are going to fill those two roles nicely and truly be great leaders for SGA!" 
Leave a Comment