NH loses first primary for the Dems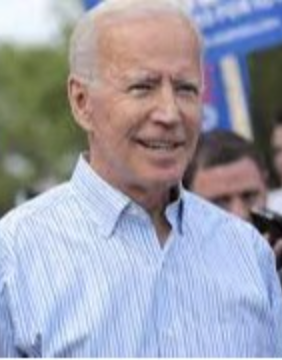 The Democratic Party approved a proposal to replace the state of New Hampshire as the first presidential primary. The DNC has endorsed a plan to replace the Granite State with South Carolina, a plan supported by President Joe
Biden, who did exceedingly well in the mostly-red state in 2020.
Despite this move from the DNC, New Hampshire officials are committed to ensuring that New Hampshire remains the first primary, per state law.
"Despite today's vote, the fight is not over. As we have repeatedly pointed out, New Hampshire law requires us to hold the first-in-the-nation primary, and state Republican leaders have made clear that will not change," said New Hampshire Democratic Party chair Ray Buckley. Several NH GOP members also support the efforts to ensure that New Hampshire remains the first state to conduct a presidential primary.
The proposed plan by the DNC has the South Carolina primary to take place on February 3rd. Nevada and New Hampshire would follow three days later. Nevada is switching their previous caucus system with a primary. Georgia and Michigan would then follow on February 13th, with a majority of the remaining states conducting their primaries on Super Tuesday.
Early primaries are crucial for candidates looking to gain traction into Super Tuesday. Starting off strong in the early states creates stronger name recognition and funding. On the other side, less known candidates who do not exceed expectations in the early primaries often drop out due to lack of funding. This opens up a large pool of voters who the
remaining candidates fight for endorsements of.
Some members of the Democratic party question the choice of opening their voting with such a red state. Donald Trump won the state handedly in 2016 and 2020. The state hasn't voted for a Republican president since 1976. However, South Carolina has a high Black population, at 27%. States like New Hampshire and Iowa have white populations north of 90%. The Black vote makes up a high and consistent percentage of the Democratic vote, which would give candidates a good understanding of where they stand with a targeted constituent group. "The Democratic Party looks like America and so does this proposal," the party chairman, Jaime Harrison.
Looking towards 2024, there is much uncertainty with the Democratic party. President Biden has yet to make a formal announcement on his future. He would begin his next term at the age of 82 and would serve until 86. He is already
the first president to serve into his 80's. If he were to run, he would likely run with little opposition and easily win the nomination. If he were not to, the common sense candidate would be his current Vice President, Kamala Harris.
However, Harris is very unpopular and has received criticism for her work at VP. Many think if she were to be the nominee, she would struggle to beat her Republican opponent. Harris sought the nomination in 2020, but dropped out after several poor performances.