College welcomes Title IX head; new regulations coming in May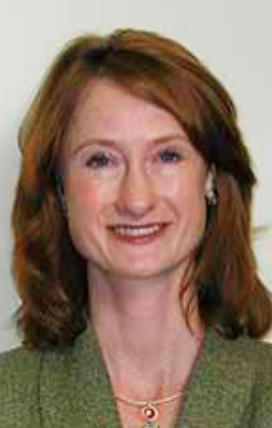 Saint Anselm College welcomed a new Title IX Coordinator to the college community earlier this semester. Marcie Vaughan has been hired by the college to ensure that the school is legally compliant with all items regarding Title IX. Vaughn works closely with The Harbor, Saint Anselm's domestic violence and sexual abuse awarenesscenter, to serve as a resource to all students who are victims or have been affected by the dangers of sexual abuse and domestic violence. As her job as Title IX Coordinator, Vaughn solely works for the college to ensure that the school is compliant with the Title IX ordinance. 
According to the Department of Education, "Title IX of the Education Amendments of 1972 ("Title IX")is a Federal civil rights law that prohibits discrimination on the basis of sex in education programs and activities." This law applies to private and public education at every level and degree.
 Vaughan has spent much of her career in law and is excited to begin her journey at Saint Anselm as Title IX Coordinator. She has begun her job on campus by reaching out to various groups on campus to talk about her work. 
"I've started talking to various college constituencies about their role in the Title IX process and then communicating to them what to do if they have a complaint or if they are aware that somebody else has a complaint," she said. One group that she has spent time talking to is Res Life and the RAs.Title IX is very important when it comes to residential life and community living. She world closely with this branch of the college to ensure that all legal processes are being followed and all students are safe and comfortable in their living situation in regards to potential sexual abuse or domestic violence. She has also worked with peer mentors and members of the Mentor Program to talk about her work and Title IX. She looks to hold more training courses due to the complex nature of Title IX. 
Although Vaughn's role is strictly legal compliance, she wants to make sure that there are resources available on campus for students to go to and talk about their experiences with violence and abuse. The Harbor is Saint Anselm's resource for all students who have been victimized by sexual harassment and violence. It is located in the lower level of the student center across from the mail lockers.  Nicole Kipphut runs the organization and works closely with Vaughn to operate as resources for all students. 
One of the resources Vaughan and Kipphut have brought to campus is an app called U SAFE US. The app is specifically designed for college campuses and has many different functions. One of these functions is that it can generate a fake phone call if a student feels uncomfortable in a certain situation and needs an easy escape. The app is also interactive and allows friends to communicate with each other about where they are and where they are going. If a friend isn't home by a certain time, the friend is alerted so that they can make sure that they are safe. "This was an app I wish that I had in college," Vaughn said. 
Nicole Kipphut is the best on campus resource for students affected by sexual violence and abuse, according to Vaughn. "She is the best person who can provide the advocacy that I cannot because of my job with legal compliance. But Nicole and I have worked so closely as a team that any student who thinks that they might have a complaint about stalking, dating violence, harassment, ect, can go to Nicole and then Nicole can bring it to me in a one-on-one conversation." 
Like many federal statutes, there may be changes coming to Title IX in the near future. With an expected change in May of this year, Vaughan looks forward to being able to settle into the college community and work with students come August with the new guidelines. 
"The good news is that new regulations will be coming out in May and they are going to be significantly different. I am sort of at a limbo with the training right now because of this. I am going to update our policy when the new regulations come out from the Office of Civil Rights," Vaughan said.
Vaughan, a New Hampshire native, is familiar with Saint Anselm. Her father is an alumnus and former basketball player at the college. She has done consulting work with the college in the past and has worked on many college campuses, some with student enrollment of up to 20,000. 
Her initial response to the school was the activeness of the community members. "What I noticed about the students here is that they are really community minded. I left an extremely busy law practice because I felt like I could make a difference here and I feel like I can really connect with the students."
Vaughan looks forward to fully solidifying her role within the college once the new regulations come out later this spring.