Favazza names 4 honorary degree recepients, commencement speaker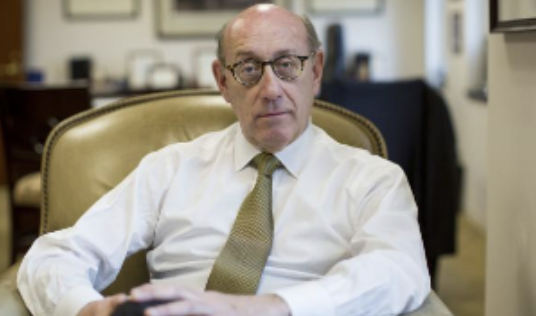 Saint Anselm College announced 4 honorary degree recipients for the upcoming 2023 commencement: Kenneth Feinberg, Esq.; Sr. Jane Gerety, RSM, Ph.D.; and Lawrence and Patricia Pascal '64. This exciting announcement marks the bittersweet beginning of commencement and saying farewell to the class of 2023. 
Kenneth Feinberg will receive an Honorary Doctorate of Humane Letters. He will also be the commencement speaker. Feinberg is an attorney who specializes in mediation and alternative dispute resolution. 
Born in Brockton Massachusetts, Feinberg graduated from University of Massachusetts Amherst in 1967 and from New York University School of Law. After law school, he worked as Chief of Staff for Senator Ted Kennedy and eventually founded his own firm, the Law Offices of Kenneth Feinberg. 
He is known for serving as Special Master of the U.S. government's September 11th Victim Compensation Fund and administrator of the BP Deepwater Horizon Disaster Victim Compensation Fund. In these roles and many others, Feinberg used his skills to work with victims of disaster to award monetary compensation to support them during times marked with struggle and grief. 
In 2005, he published a book entitled "What is life worth? : the unprecedented effort to compensate the victims of 9/11." This work focused on Feinberg's experience working with the families of 9/11 victims and hearing their stories in order to determine proper monetary compensation. This book was adapted into the film Worth in 2020 in which Michael Keating portrayed Feinberg. 
Sr. Jane Gerety will receive an Honorary Doctorate of Science. For five decades, her career in healthcare has been rooted in her commitment to serving God and those in need. Since January 2020, she has served as the chief mission officer for Mercy Care Atlanta. Mercy Care is a federally qualified health center and Atlanta's only healthcare for the homeless program, focusing on serving with justice and dignity for each person who walks through the doors. 
Before assuming her role at Mercy Care, Sr. Jane left important legacies in her positions at St Joseph's Health System and Salve Regina University.
During her time at St. Joseph's Health system from 1992-2009, she served as senior vice president of sponsorship, corporate compliance officer and executive board officer.
She served as president of Salve Regina University for ten years (2009-2019). Her presidency was marked by expanding the school's academic, and physical, horizons. This includes launching a doctorate program in nursing, a master of fine arts degree program in creative writing, academic initiatives in business, scientific research, and establishing a campus in Warwick, RI to better accommodate working adults taking classes. 
Her current position and extensive career in education and healthcare reflect the values of Sr. Jane's Catholic order, the Sisters of Mercy. With over 6,000 sisters globally, the Sisters of Mercy are a worldwide organization dedicated to serving the marginalized and social justice causes. 
Lawrence "Larry" and Patricia Pascal will receive Honorary Doctorates of Humane Letters. Both graduated from Saint Anselm College in 1964 and have been supporting the college for decades. Mr. Pascal graduated with a degree in History. He was a member of the basketball team and the Red Key Society. He went on to earn his J.D. from George Washington University. After working for 45 years representing injured workers in Virginia, Washington, D.C., and New York, he is now a retired Senior Law Partner at Ashcraft & Gerel LLP. He is known for his work on the Virginia Workers' Compensation, Law and Practice.  He is editor of the 1986 book and co-authors multiple chapters in the 4th edition published in 2022. He was also a member of the Board of Trustees from 2012 to 2015 
Mrs. Pascal was a graduate of the Saint Anselm nursing program and went on to have a flourishing career in the healthcare industry. She worked in surgical intensive care at North Shore Hospital and as a public health nurse in Washington, D.C. Her commitment to serving others through nursing is a beautiful reflection of the goals that the program strives to emulate to this day.
This year will mark the 130th commencement exercises. Undergraduate students from the class of 2023 will turn their tassels and begin their journey as successful alumni, just as Larry and Patricia Pascal did 59 years ago. This year will also be the second year where members of the 4+1 Master's in Criminal Justice program will receive their degrees, as well as the first graduation ceremony for inaugural members of the 4+1 Master's in Special Education.