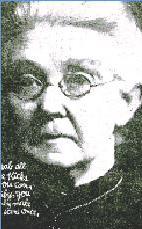 My, my children can you believe it? Our last issue of the year, and the time for us all to say goodbye to one another. Some of us will say goodbye for the summer, and some for good. I would like to make my last piece for summer a tribute to the senior class, and offer them some advice as they go out into the real world.
First off, I want to thank you folks for giving me some of the best partying experiences of my life. Some of these grades are a little too brown nosey for my taste, and it was nice to experience some rebellion at Saint Anselm.
Folks like Joe Gill and his numerous political scandals on this campus always provided for quite the entertainment. I gotta hand it to the kid, he has got some spunk. Made me slap my knee and laugh every time I heard Mr. Gill was campaigning again. As Student Government President he, oh, wait…never mind.
Joe is a great kid though, always supportive of my articles—I secretly think it's because we're both rebels.
Story continues below advertisement
Damages followed this class all through their years here. Each time damages came out for students across campus, there was a clear increase in the area where the Class of 2013 resided. Sometimes I thought it was a little much, but now looking back you all were just silly kids anyway.
You guys shaped up though. As you grew older you all took on leadership roles, and brought new innovative ideas to this campus. Some of you still have some growing to do, but you all have great personalities and are fun to be around. You made every event fun, and Maude is all about having fun.
Uppers, I mean, Father Bernard Court, was quite the show this year as well. Man, you kids sure can show an old lady a good time. I have never consumed so many adult beverages in my life. Left my old lady ankles swollen the next day from all the wandering around.
I will truly miss your class. SAC '13 was a great group of students, and I will miss seeing these familiar faces. Well familiar to me, I don't think any of you have actually seen Ms. Maude since I am a good hider.
So as you branch out into the world, I want to pass on my advice. I have lived nine lives, so I have plenty of advice to dispense, but I want you to remember one particular piece of advice.
Here it is…
Oh, jeez, I forgot what it was I was going to say. Probably something old, and wise- sounding.
Well let me just tell you this then: it is easy to go through life without really feeling or experiencing anything. It is possible to shut yourself out from some of the best parts of life, and never feel all the great things life has to offer.
Then you become an old lady nomad wandering around a college campus in New Hampshire.
Do not let that person be you. Take every experience whether it is painful, wonderful, heartbreaking, or gratifying and make sure you allow yourself to really feel it.
Start on May 18, 2013.
You have all worked hard for four years. When you walk across that stage feel proud of what you've accomplished. Maybe wink at Father Jonathan who will likely receive his honorary degree. But make sure to take your own experience, and cherish it. You've earned it.
Congratulations to the Class of 2013. May you find happiness wherever life takes you. And just remember, I'll always be watching.