Just don't mess with my cookies!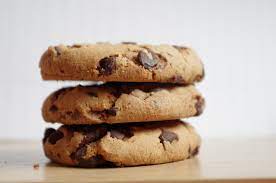 As students at Saint Anselm College, we do more than attend class, take down notes, and study for exams. We must also live on campus, which means our everyday obligations are as much a part of our college life as studying. So, when a dramatic change comes to something as vital as the food we eat occurs, it is sure to weigh heavily on the minds of both current and prospective students.
As I'm sure you have all seen in one of President Favazza's emails this summer, our beloved in-house dining service is no more. The former Director of Dining Services, Rosemary Stackpole, retired this past spring after a notable career on the Hilltop. Under her leadership, Saint Anselm College was ranked as one of the top institutions in the nation for food service, and the clean trays left in Davison Hall surely proved this point.
However, without this leadership, the administration favored the idea of transferring control of our dining to an outside vendor, which, as also explained in the President's email, brings us to the discussion of our future with AVI Foodsystems.
AVI is, according to their website, "the largest independently owned food service company in the United States," and "one of the most respected and trusted food service companies in the nation." These claims seem to be backed up by their lengthy list of customers, including 19 other colleges and universities across the nation, and many corporate and franchise partners, including Amazon, Verizon, Chick-fil-A, and Starbucks (avifoodsystems.com).
With Saint Anselm being added to this list, it is certainly possible that we, like so many other students, will find the fresh, high quality, and nutritious ingredients promised by AVI to be more than acceptable sustenance. Their "Fresh Food Forward model" emphasizes using fresh ingredients and preparing these ingredients with a masterful combination of art and precision. I for one am certainly looking forward to seeing if this claim holds water. They also emphasize utilizing sustainable practices whenever possible, including an individualized sustainability model for each campus as well as their "Farm to Fork" program which, again, promises fresh ingredients from sustainable sources.
In this sense, change may be good. A service that promises fresh, high quality meals along with sustainable practices that support local farmers sounds like an incredible opportunity for everyone involved. Yet, this change also sets many of our beloved traditions on unstable ground. AVI Foodsystems' services include renovations and improvements to the atmosphere in their client's dining establishments. While some institutions could use a facelift, our own Davison Hall is modeled after Saint Anselm Abbey, a subtle yet cherished connection to our Benedictine hosts, and a dramatic change to its layout may camouflage this symbolic architecture.
Similarly, our favorite meals and desserts, like Saint Anselm's famous chocolate chip cookies, could be in jeopardy. While I, like most of you reading this article, have not yet tried the food prepared by AVI, it is a concern that our in-house dining services, and the exquisite food we have all enjoyed, are being replaced by a company based nearly 700 miles away. AVI certainly promises to provide fresh, nutritious, and palatable food, but it is possible that our favorite meals may be replaced by more corporate (cost) friendly alternatives.
So, I will enter the dining hall this semester with a heavy heart, but an open mind. I will certainly miss the sense of pride that came with attending a school with a nationally recognized, in-house dining program, but it is hard to argue with progress. All I can say to the incoming AVI directors is impress me, and as a word of warning, don't mess with my cookies!