Athlete Profile: Déjà vu for senior volleyball captain Brennah Gladwill
Brennah Gladwill had to make a difficult decision during her childhood when her mother would only allow her to pursue one of the following three activities: karate, piano or volleyball. The native of California, surely choose wisely considering that today she is captain of the Saint Anselm volleyball team.
Volleyball has been her passion ever since she was ten. Impressively, Gladwill still managed to earn her black belt in karate as well. Other hobbies she enjoys include crafting and making cards for people.
When it comes to the classroom, the senior has made the Dean's List three out of her six semesters so far. As a result, Gladwill brought up the importance of balancing academics and athletics and how difficult it can be. She went on to say, "You have to sacrifice for your team. It's all worth it in the end (even) if you lose a couple hours of sleep."
The business major, with a double minor in Spanish and fine arts, was recruited to be a setter at Saint A's, but the team already had an incredibly talented setter, so Gladwill found a different position. Now, she is a right side hitter. Prior to coming here she had never played the position before.
One of Gladwill's biggest individual accomplishments, and the only one to achieve this feat in Saint Anselm College history, was being named to the Northeast-10 All-Rookie Team.
The squad is off to a program best start at 10-1 in the 2016 season already, with a victory against Southern New Hampshire University for the first time in 14 years.
Gladwill stressed how the team has a different mentality she has not always seen. They are now able to fight through adversity and often prevail. In addition, she recognized the impact of the team's second-year coach, Braden Zamore. She discussed how the former Daniel Webster coach is a serving guru who has made the team more versatile now.
"It's awesome to see us progress, from my freshman year when we only won three (conference) games. It was so rough," Gladwill says. "We were in the building stages my freshman year. I knew it was going to be a long road. Now that we are actually here, it's pretty neat."
This same type of thing happened to Gladwill at Oakmont High School, in Sacramento, Calif., when her varsity team struggled, but turned it around her senior year when they won the state division title for the first time in the school's history.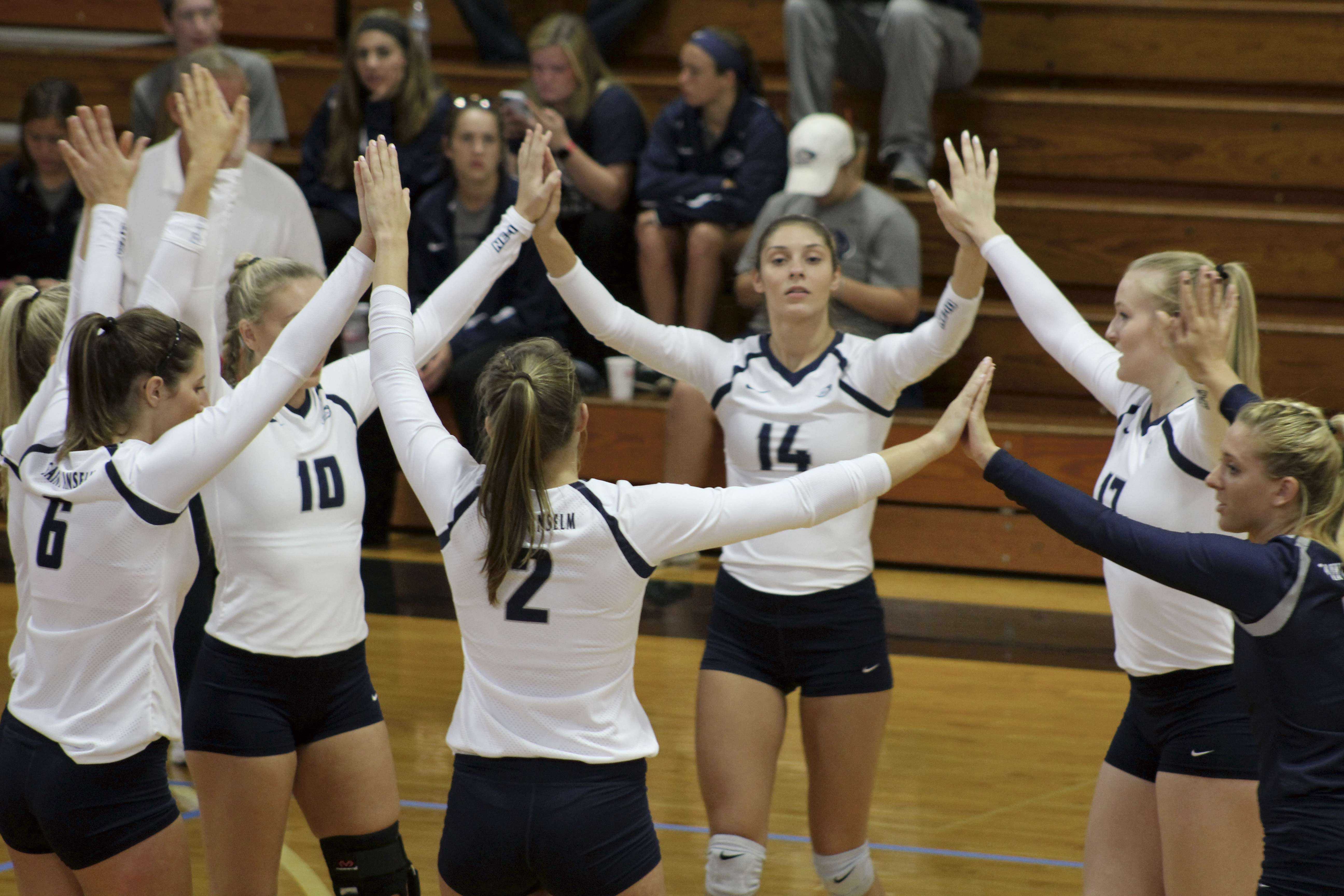 Gladwill is one of the three captains along with the only other senior on the team, Cecilia Chrisom and junior Katy Teets.
On having Chrisom by her side from the beginning, Gladwill says, "Always having somebody that has been through everything you have been through is really helpful. They can relate; all the time on the bench, all the time on the court, we have been through it together."