Makhachev beats Volkanovski in controversial fight and Jon Jones returns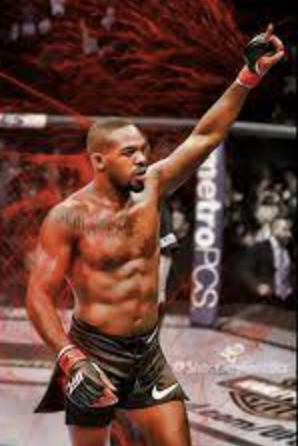 Islam Makhachev versus Alexander Volaknovski. Among fights, this one had UFC fans around the world paying attention. The lightweight battle took place on Saturday, February 11, in Perth, Australia.
Moving up to fight Makhachev, the champion of the lightweight division, Volkanovski was in for a challenge. The 5 foot 6 Australian entered the fight as the Champion of the featherweight division, meaning that he was fighting up a weight class.
Makhachev was right at home in the division, looking to defend his belt. The Russian native, fighting out of Dagestan is considered to be one of the most prominent up and coming fighters in the UFC. Training under former UFC champion Khabib Nurmagomedov, many believe Islam is going to be the biggest nightmare in the UFC for years to come.
Spoiler alert; this fight went all five rounds. Both fighters landed tons of significant strikes. In my personal opinion, the fight was a lot closer than it was scored. The fight was scored as a unanimous decision after five rounds, with Islam successfully defending his title as the lightweight champion.
While absolutely true that Makhachev won the ground fight, with over seven minutes of control time, it is hard to dispel the fact that Volkanovski had more significant strikes and more strikes overall. Volkanovski landed more strikes than Makhachev even took.
While this fight was definitely a big talking point, I would argue that Islam won the fight, but I would have expected a split decision. Volkanovski absolutely lost rounds one and four, however, I think that it could have gone either way in two and three, with Valkanovski taking round five.
I certainly enjoyed this fight, but my favorite one of the night was Jack Jenkins versus Don Shainis. Jenkins earned his UFC contract coming out of Dana White's Contender Series. Jenkins is known for breaking the legs of his opponent. Which he did to Shainis.
The reason I enjoyed this fight so much was because of the fact that it highlighted an underdog, who likely never would have made the UFC without the contender series. When he got in the cage, he came out with a passion. 
In his first UFC fight, Jenkins definitely had me impressed with his abilities. The young Australian really showed how well he can get over injury and fight an opponent that had fought on that stage before. Overall, just his performance made me a fan, with everything from his mannerisms, his fighting style, to his interactions with the fans.
He even put out on Instagram to find Shainis a place to stay when his plane was delayed. I'm just excited to see where he goes from here. The next major UFC event is Jon Jones versus Ciryl Gane on March 4. Hopefully we get another great event like Makhachev versus Volkanovski. Only time will tell.