Deleault takes Dana Center reins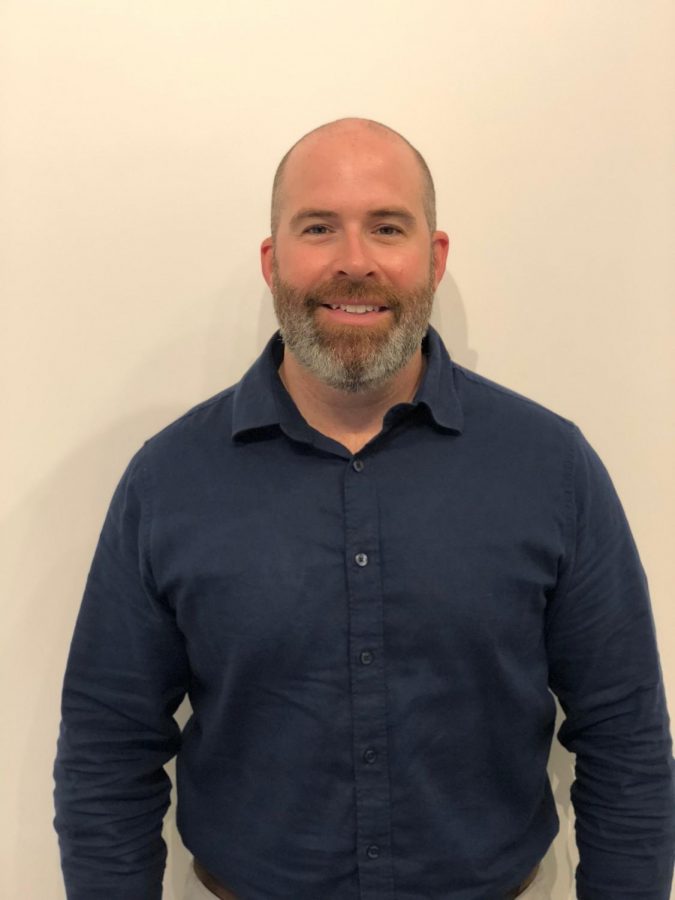 After 15 years working for Saint Anselm as assistant director, Joseph Deleault is coordinating his first season of Dana Center events as the cultural programming director for the 2018-2019 academic year.
Apart from his work at the college, Deleault has a background in professional music. He has recorded with notable musical talents including Bon Jovi, Carly Simone, and Joan Osborn.
As cultural programming director, he is now taking on full leadership in showcasing events in the Dana Center.  
When asked about his excitement for the new season, Deleault emphasized the plethora of upcoming shows. "We're catering to the curriculum with the same artistic variety. I want this year to be culturally enriching for the college."  
He also stressed the accessibility of the Dana Center for students.  "Students only pay ten dollars for tickets, that's a quarter of their original price.  And for freshmen and sophomores, many of their RA's do programs which allow them to have free tickets."  
The staffing of the Dana Center relies heavily on students. Deleault praised the engagement which he has seen over the past 15 years and said that Anselmians are "a huge asset to the department." He refrained from commenting on the dismissal of his predecessor, Bob Shay, one of the college's many staff layoffs, which occurred over the summer.  
When asked how this season differs from others, Deleault discussed the increased number of pop artists who will be showcased in the fall and spring.  
He said, "There's a need to connect with curriculum and the college community's needs.  I believe that popular art and traditional dance are both culturally significant. One does not outweigh the other."
The 2018-2019 season begins on Sept. 29 at 7:30 pm with the Quebecois folk band Le Vent Du Nord.  
The Dana Center promises "an evening teeming with virtuoso,  vitality, call-and-response songs, and buoyant dance tunes." Deleault wanted a French Canadian music group to kick off this season as a nod to the Francophone community and culture still present in Manchester.   
Deleault is also bringing an opera to the Hilltop.  Scalia/Ginsburg, performed by professional New Hampshire opera company Opera North, will be performed on Oct. 14 at 2 pm.  
According to the release from the Dana Center, the opera, "explores what would happen if these two ideological opposed judges had to appear before a higher power."  
Deleault expressly recommend the performance to politics majors, whom he thinks will "enjoy it immensely."
Deleault, in union with the Conversatio Humanities program and music program of the Fine Arts Department, has secured an international musician for March 31. Csaba Kiraly, a Hungarian pianist, has performed globally and is also a professor.  
Stated in a release given by the Dana Center, Kiraly "has a wide repertoire and an endless pool of knowledge and practice." He has been described as musically dextrous and he is known to improvise during concerts.
In the spring semester, Dana Center is showcasing three talented guitar musicians. Andy McKee and Ian Ethan Case will be at the college on Feb. 9 at 7:30pm. McKee will be playing steel string guitar and using "a crossover approach with altered tunings and two-handed technique," as promoted by the Dana Center. Case will be using a double-neck guitar and will be playing "self-inventive, multi-layered compositions."  
Marc Cohn will appear later in the semester on April 12 at 7:30.  Winning the 1992 Grammy for "New Artist", Cohn will be performing rhythm and blues.His performance marks the end of the 2018-2019 Dana Center season.