Athlete Profile: Grant MacKay '17, forward, set to pursue computer science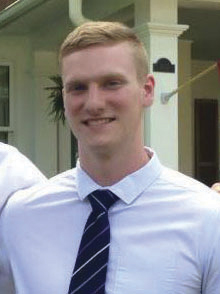 Of the nearly 2000 students that attend Saint Anselm College, 81 percent are from out of state. For this athlete profile, The Crier interviewed a basketball player who has one of the farthest commutes. Grant Mackay, the senior forward from Scotland, sat down with The Crier to explain his journey to Saint A's, his passion for basketball, and his academic success.
Although he grew up in North Berwick, Scotland, Mackay knew from a young age that he wanted to study in America because "it is the best place to get an education and play high-level basketball at the same time."
He first considered the possibility of studying abroad after visiting his older brother Alistair, who studied at Davidson College in North Carolina. Mackay began his journey to Saint Anselm by playing basketball for Hun School in Provincetown, New Jersey.
Mackay cites Head Coach Keith Dixon as a major influence in his decision to play basketball for the Hawks. The program that Coach Dixon had built ultimately persuaded him to commit to Saint Anselm.
"Coach not only recruits great basketball players, but great people too. He cares more about us than just how we do on the court," the forward explained. "I knew I wanted to play for a coach like that."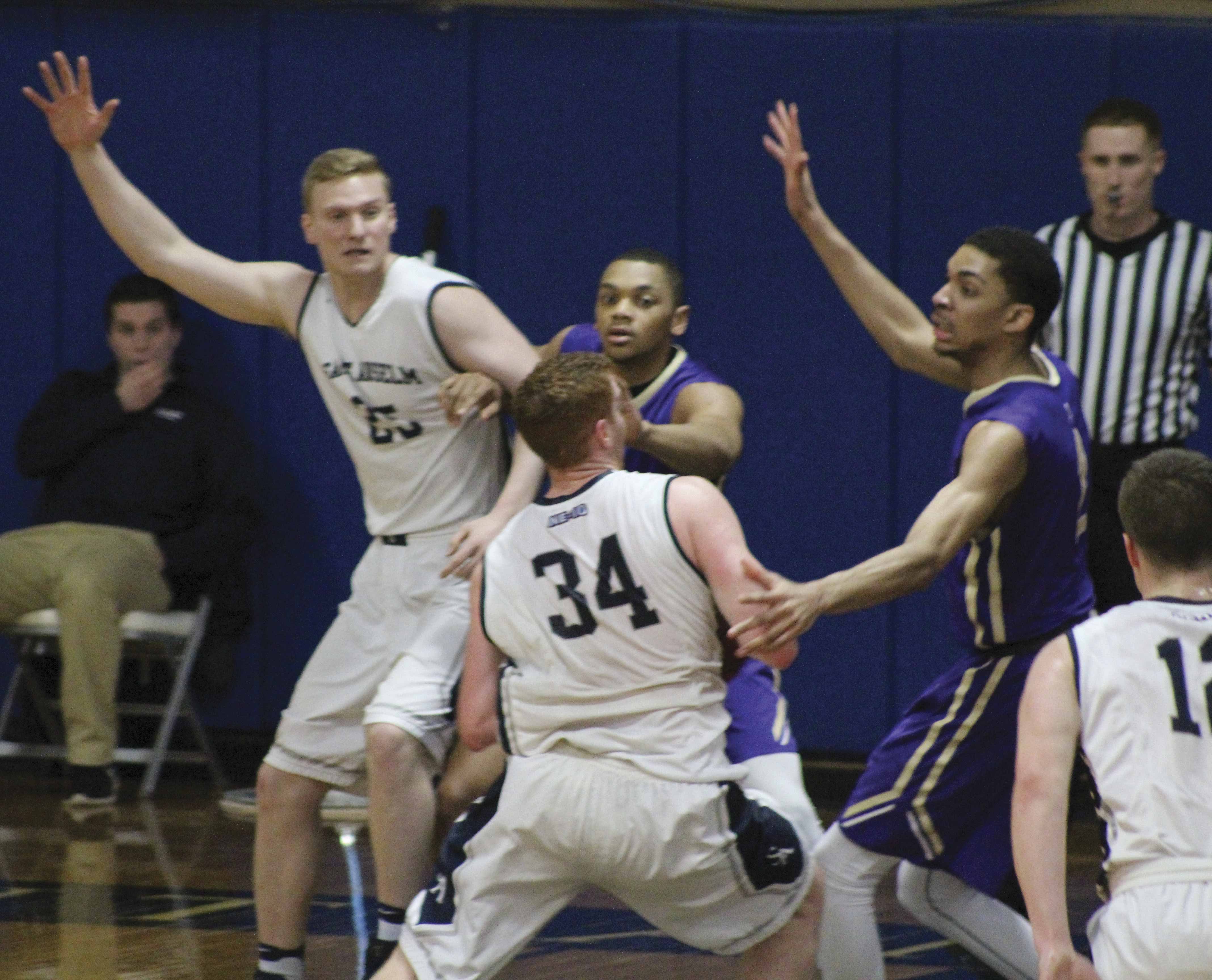 Over the past four years, Mackay has matured as a leader on the basketball team, earning an increasing amount of playing time and responsibility every season. His commitment to the team and leadership abilities earned him a captainship this season, an honor he was "very excited" to receive.
"Throughout my time here, our team has been captained by great leaders," Mackay said. "I'm glad to be seen by Coach Dickson as that type of person."
Mackay cites basketball as one of the most influential aspects of his life, stating, "without it, my life would have gone a completely different path." Playing basketball has enabled Mackay to travel to many different countries over the years he spent playing for Scotland and Great Britain. His athletic ability helped him achieve his dream of studying in America, and it gave him a strong corps of friends here at Saint A's.
Speaking about his basketball teammates, the poised senior said, "We've shared a lot of memories together here on and off the court, and I look forward to keeping that going in the future."
But all good things must come to an end. Mackay is trying to enjoy "every minute" of his last season, "whether it's in practice or in games."
"I'm just out there to win and have fun doing it," he said.
In addition to his athletic contributions, Mackay has compiled impressive academic accolades while at Saint Anselm's. The computer science major has made both the Dean's List and the NE10 Commissioner's Honor Roll every semester of his college career, and was inducted into the Chi Alpha Sigma National College Student-Athlete Honor Society last season.
The studious forward attributes his success on and off the court to the rigors of a stricter schedule. He describes himself as a "no pressure, no diamonds" student who enjoys the challenge of balancing his academic and athletic interests.
"I'm more committed to studying [in basketball season] because I work to a stricter schedule," Mackay notes. "Basketball has given me less time to procrastinate."
As a computer science major, Mackay enjoys exploring different technological outlets, including programming iPhone applications and creating music.
Although he has enjoyed playing basketball for the Hawks, MacKay is ready to "hang it up" after graduation.
"I'll definitely keep playing for fun, but right now I'm looking to get a job in the computer science industry," the senior said. "If you know someone interested in hiring a 6'7" Scot let me know."